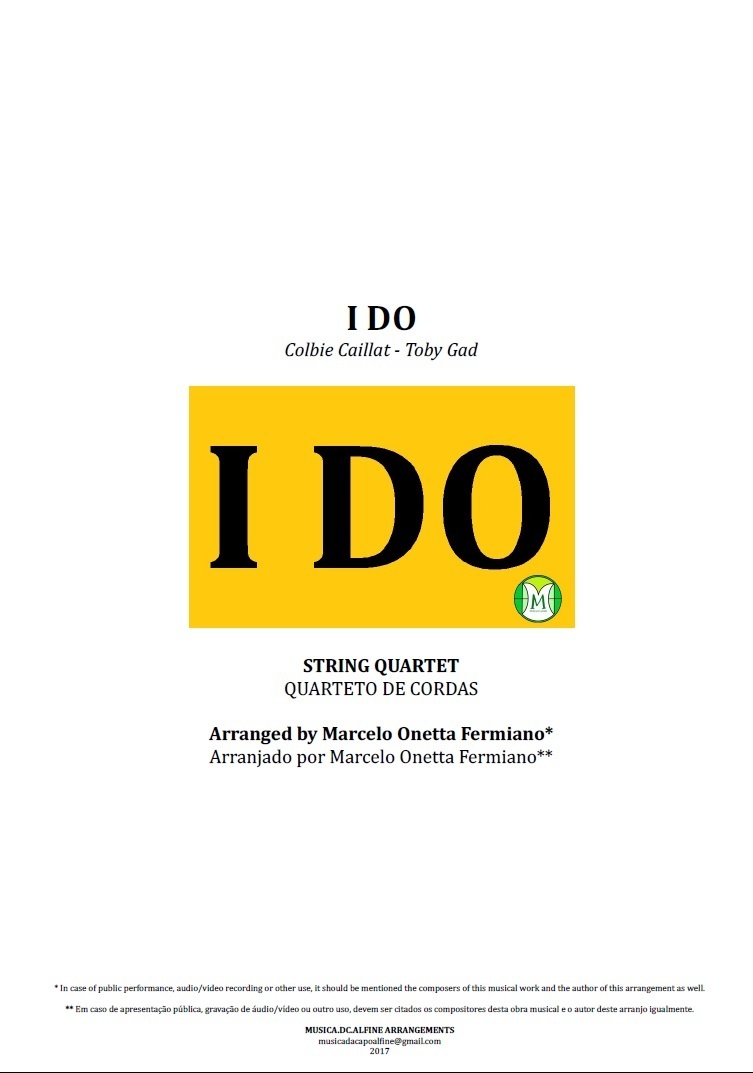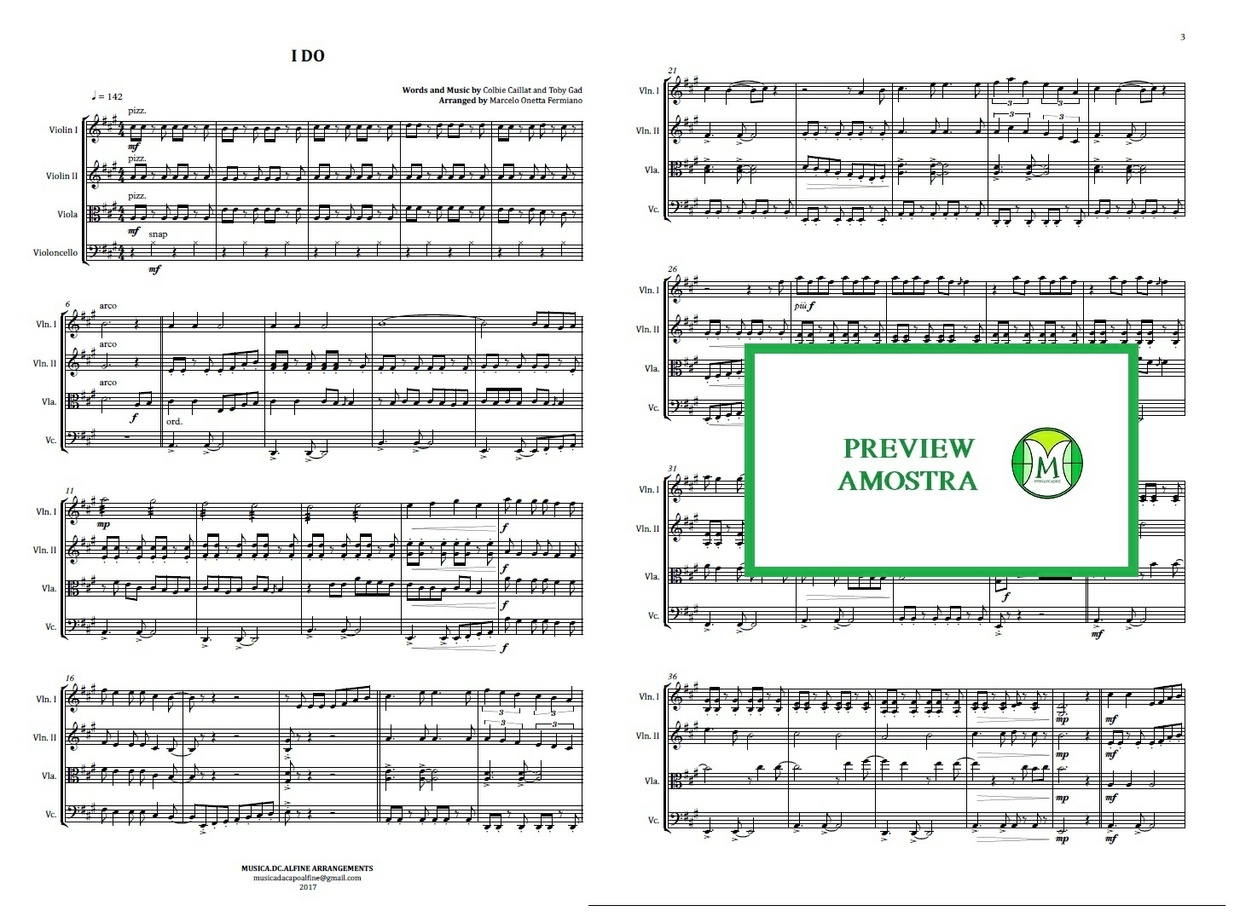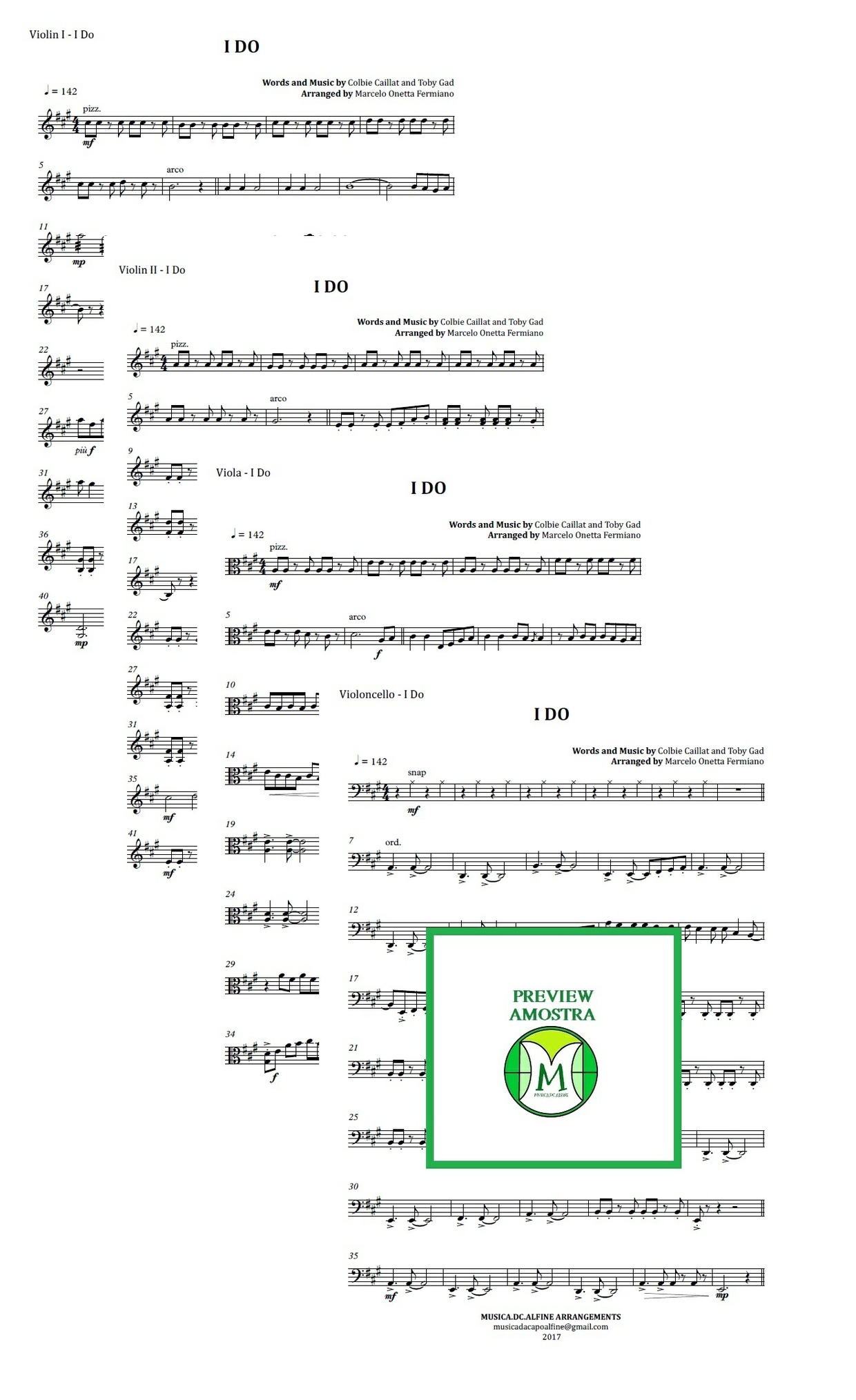 I Do | Colbie Caillat | String Quartet | Score and Parts | Download
Arrangement for String Quartet.
Song: I Do . Words and Music by: Colbie Caillat - Toby Gad
Arranjo para Quarteto de Cordas
. Música:. Letra e Música de: Colbie Caillat - Toby Gad. 
Arranged by /Arranjado por: Marcelo Onetta Fermiano
Key/ Tonalidade: A
File Type/ Tipo de Arquivo: .PDF
Pages/Páginas: 14 (Including Score and Parts/ incluso Grade e Partes) 
Ensemble/ Instrumentação: (2) Two Violins, Viola, Violoncello./ (2) Dois Violinos, Viola e Violoncelo.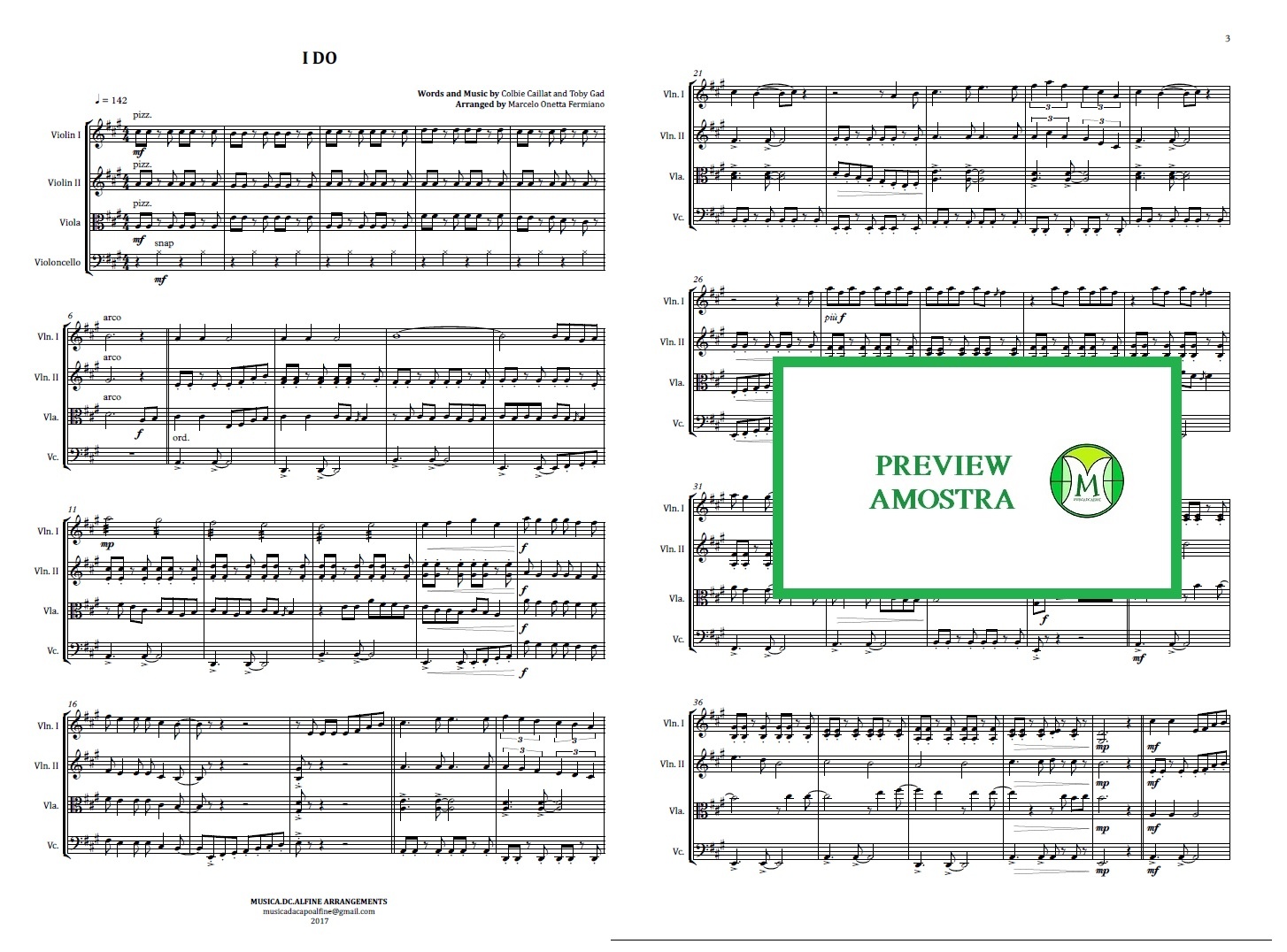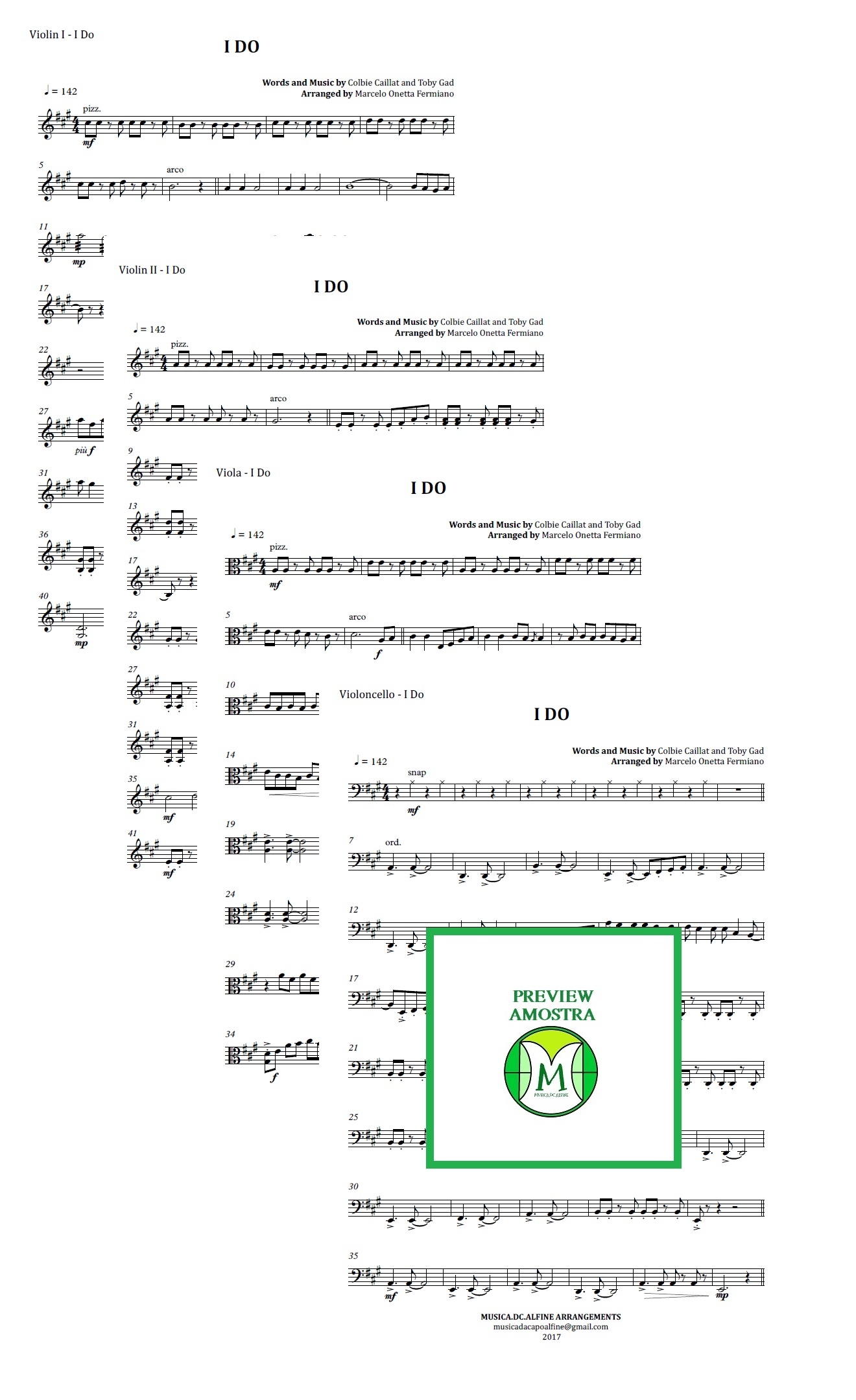 Visit us/ Visite-nos: 
www.musicadacapoalfine.com
Contact us/ Contate-nos: 
[email protected]
$15.99
You'll get a 235.3KB .PDF file.
More products from MUSICA.DC.ALFINE ARRANGEMENTS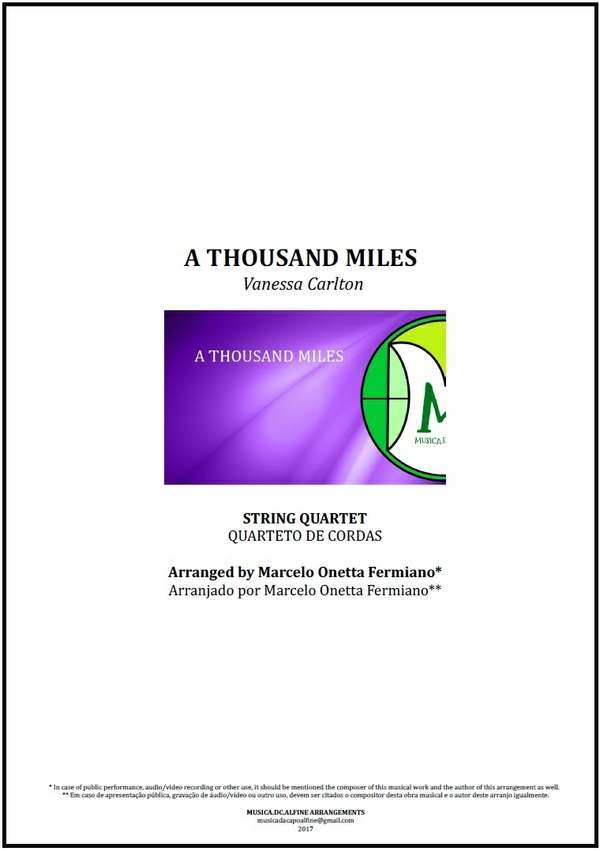 25% OFF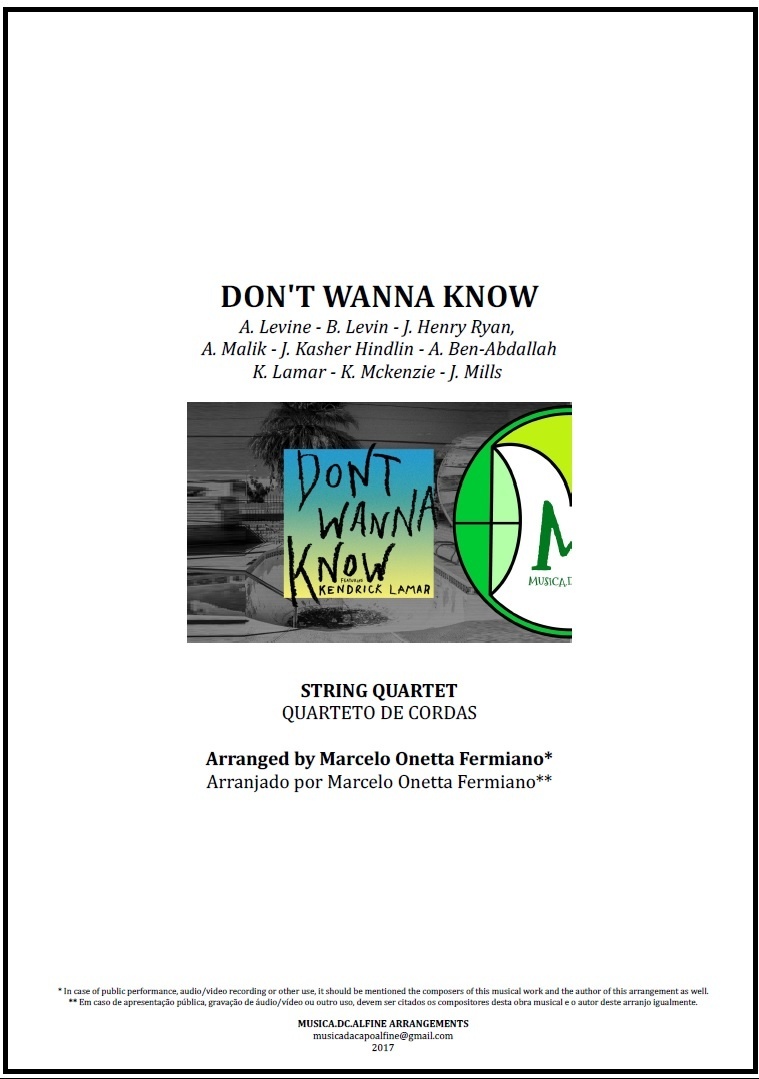 25% OFF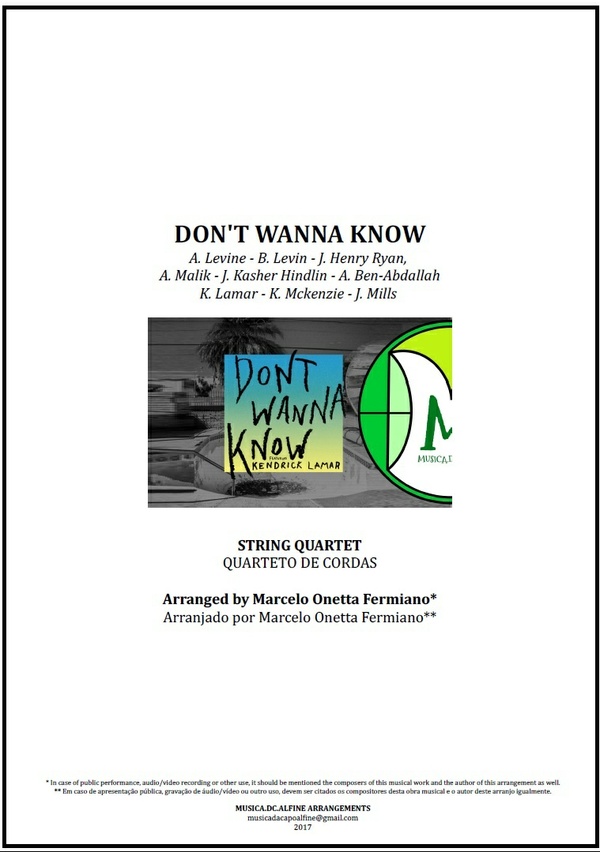 25% OFF