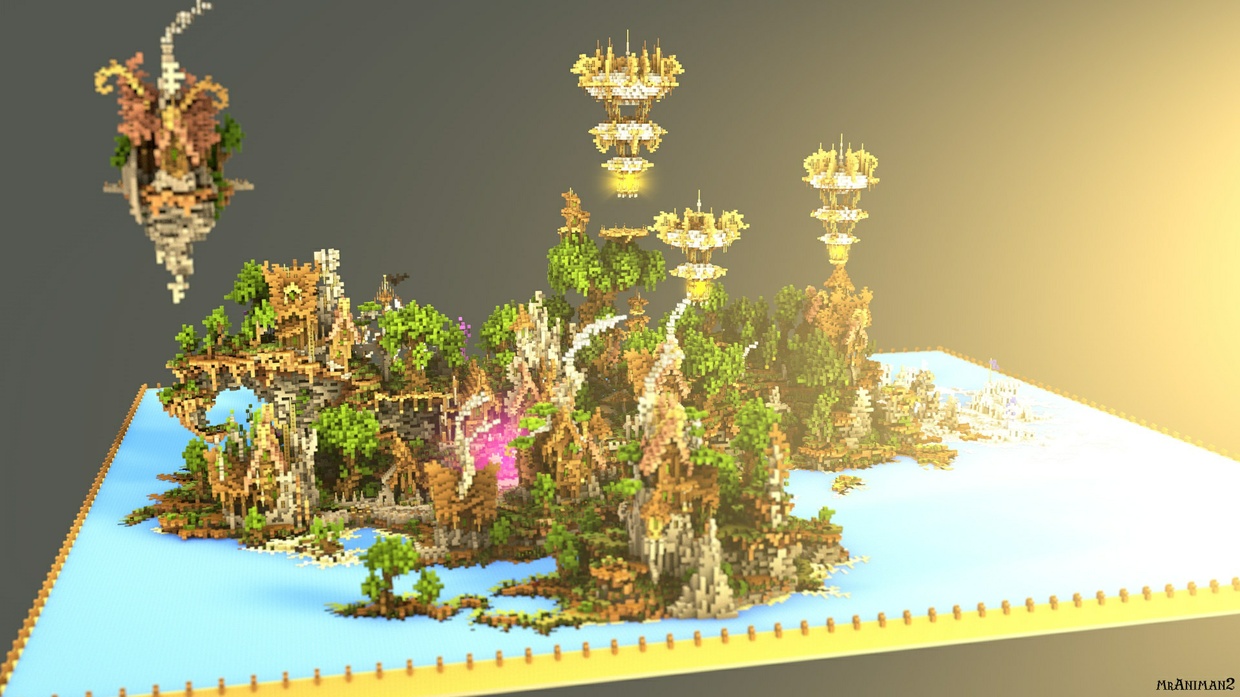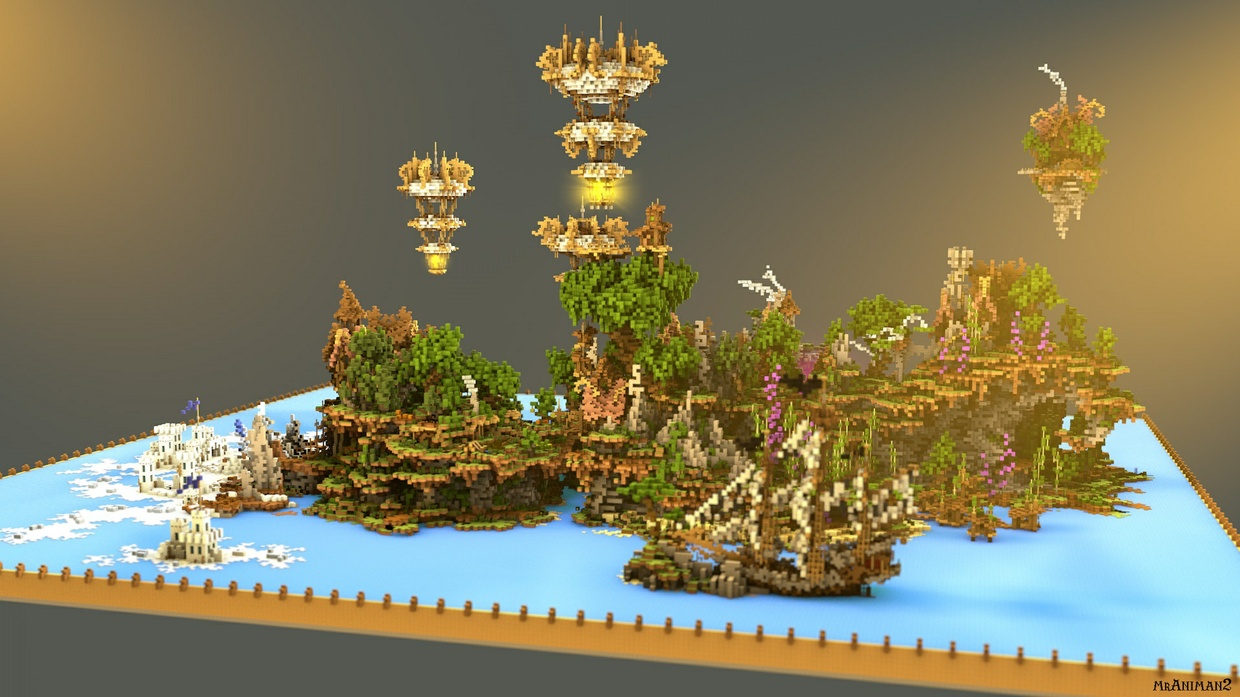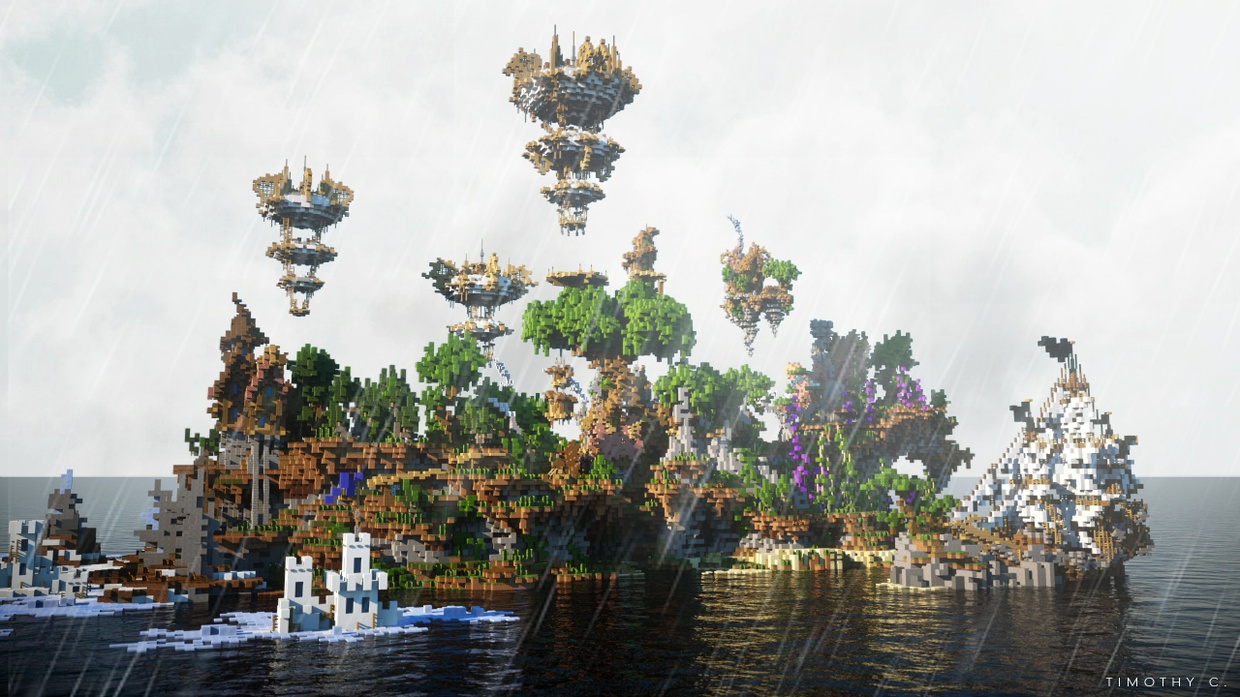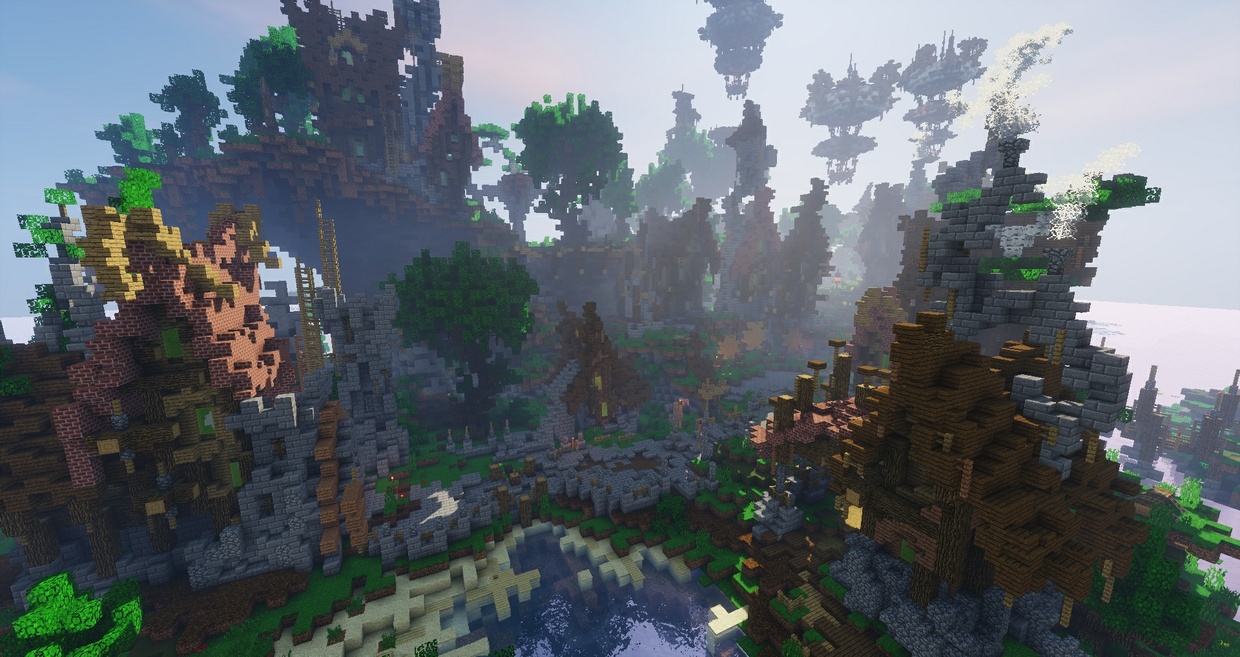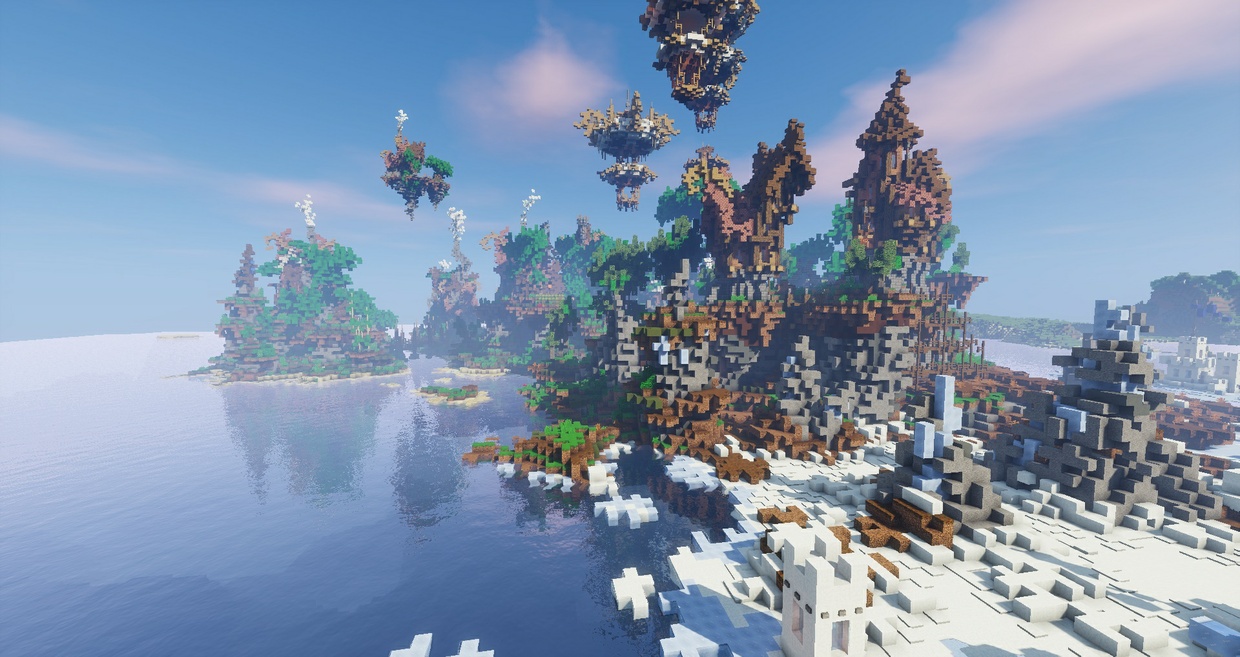 Minecraft Spawn / SG games map - The Island of Dr Moreau
☀️Note:
This is large scale build and I highly recommend to have at least 2 gb of ram allocated to your server before attempting to paste this build with WorldEdit!
(Use AWE or FastAsyncWorldEdit plugin and command
//paste -a
)
---
This build can be used on SG, PVP, RPG, Survival and possibly even on faction servers.
This build features fantasy and medieval themed structures. It's perfect spawn area if you want to provide beautiful area for your players to explore and well made map with various caves and houses (with interior) if you want to use it for SG or RPG server. It's advised to paste this build in the water/ocean and afterwards select the region and do [//setbiome jungle], jungle biome will give it more beautiful and contrasting colors.
Things included:
- Designed spawn platform;
- Small shop area
- 3 small info boards;
- Many unique houses in various themes
- Interior is done for 70% of the houses (mostly it's 1 small room in each house);
- Area for few crates;
- Multiple underground tunnels; (there are skulls near the exit/enterance)
- Portal;
- And many more features.
This build is being sold non-exclusively.
Dimensions
350x300x150
Extra pictures you can view here: 
https://imgur.com/a/GoaHu
3D
preview:
https://sketchfab.com/models/d22adeff8a214a0b8159758631eb5d2b
PMC:
https://www.planetminecraft.com/project/the-island-of-dr-moreau-4027561/
Video:
https://www.youtube.com/watch?v=0ptcER5hl3g
(After purchase you will receive .zip file which includes .schematic file and short instructions in case you are having troubles to past this build on your server)
---
How will i get my file?
After purchase you will be redirected to download page. Also before purchase you will be asked to enter your email and after payment will be confirmed you will receive email with unique download link. I always want you to be happy so if you have any issues with payment or save file please contact me:
[email protected]
Usually payments are confirmed fast and you will receive your download link in few seconds after payment. (In rare cases if you don't receive download link in your browser it can take up to 30-60 min to send you email)
By purchasing this product you agree to all terms mentioned below.
Terms of use:
You don't have any rights to claim this builds/3d model or any part of it as yours or redistribute (share with others, upload to sharing sites or resell) These builds are meant only for use on your personal server project!
Refund:
Due to the nature of save files/schematics (non-tangible digital goods), it is not possible to "return" the product therefore we do not offer refund or exchange to another product after purchase is made. If you have damaged the file you are allowed to use download link (sent in email) up to 5 times.
Attention!
Before you purchase anything please make sure you have seen video of this build and/or all available screenshots and you are sure that this build will satisfy your needs and you have knowledge how to use this 3D model file. If you need any extra info feel free to contact me, thank you.
You'll get a 343.7KB .ZIP file.
More products from MrAniman2