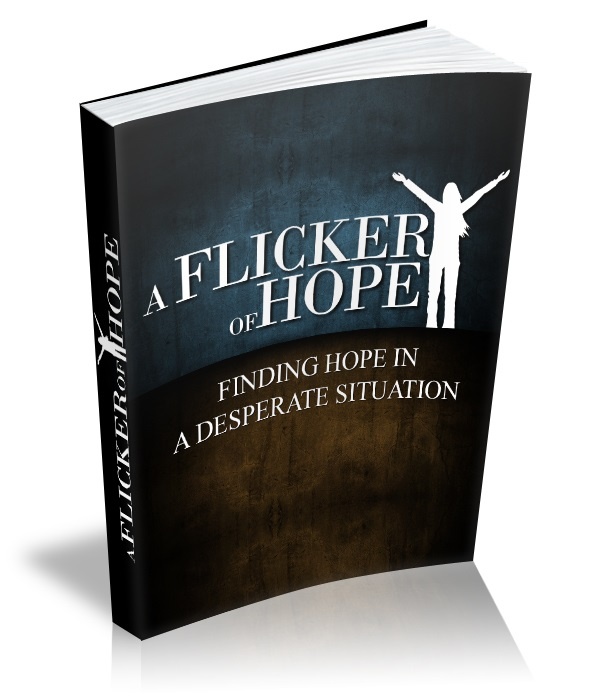 A Flicker Of Hope
Are You In A Desperate Situation?

One Which Seems Like There Is No Escape?

Revealed! How To Quickly Instill Hope And Belief Into Your Life When It Seems There Is None!

Say Goodbye to feeling like there is no way out of your current situation...Say Hello to the feeling of Freedom!


Introducing....A Flicker Of Hope: Finding Hope In A Desperate Situation


Inside This eBook:

*A No Fluff Guide On How To Instill Hope Into Your Life
*Discover The Keys To Altering Limiting Belief Sets
*Learn From Great Figures In History And How They Changed Their Life
*How To Avoid Common Stumbling Blocks
*Incorporating Hope Into Your Life And Using It As A Springboard
*And Much, Much More..


Your License:

Personal use rights only. This can not be resold.


Do NOT let the few dollars you'll invest in this book stop you in your tracks. Think instead about how much you'll LOSE OUT if you don't get the help you need right now! High stress, The feeling of hopelessness, hitting rock bottom...the list goes on.

After reading this you will be armed with all you need to know about how a flicker of hope can radically transform your life so you can live your dreams.

Still not convinced? For a very limited time, you can grab my fantastic and super-simple guide "A Flicker Of Hope" for the amazingly low price of just $1.99.




You'll get a 633.3KB .PDF file.
More products from Smart Life Skills