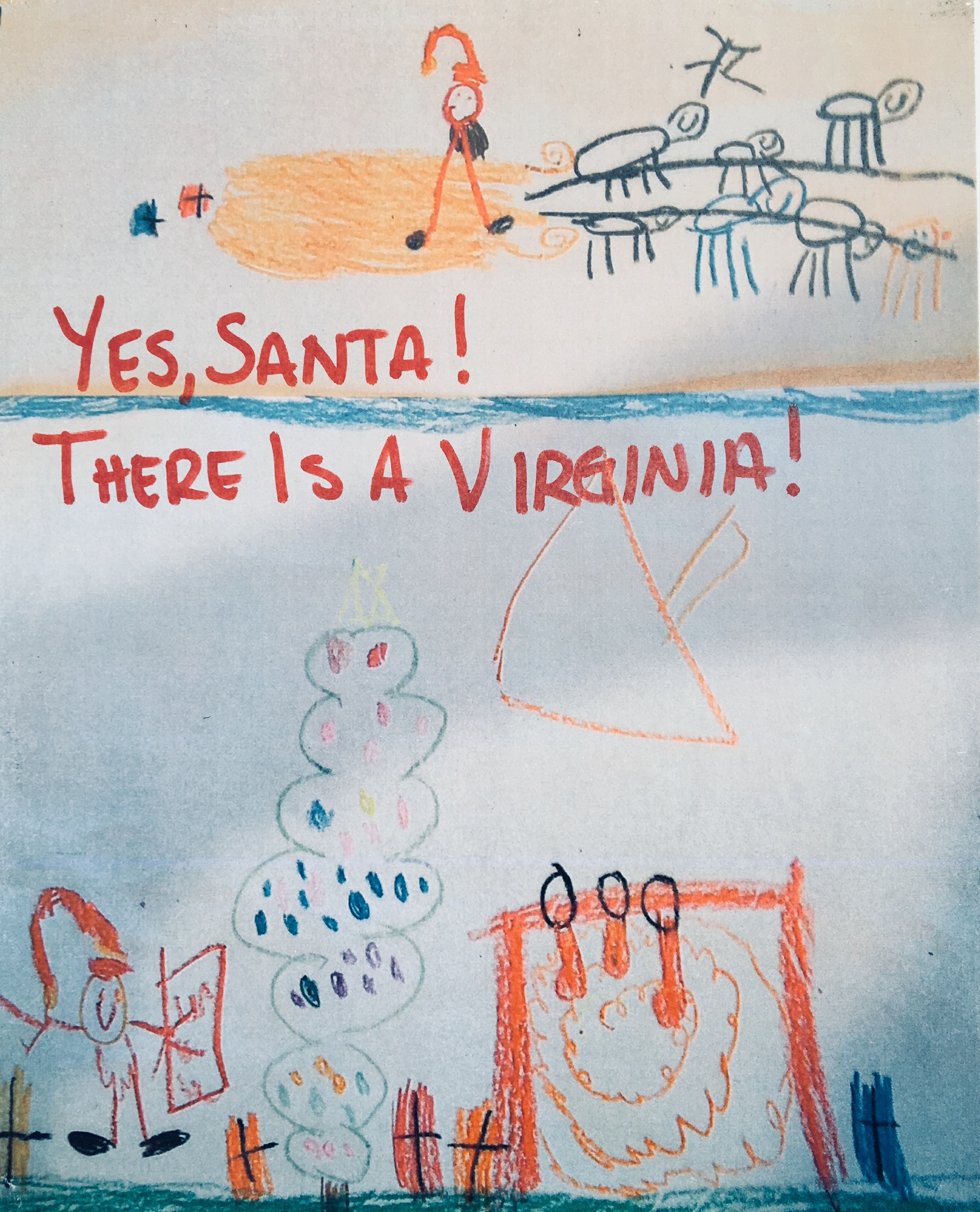 Yes, Santa! There Is A Virginia!--FREE Audiobook
Yes, Santa! There Is A Virginia!
Written by Rob Petrovich
Illustrated by Mary Grace Petrovich
Narrated by Rob Petrovich
SUMMARY:
Yes, Santa! There Is A Virginia is the fun and original Christmas tale about the nice girl Santa
almost
forgot.
Time: 06:44
EXCERPT FROM THE AUDIOBOOK:
"With the push of a button,
…And good tidings galore…
Santa's new ride woke up
And rose up through the floor!
'Twas the Holiday 3000
The latest in sleigh technology
It was the only way to reach Virginia
Or He'd owe her one heck of an apology
It has a rocket, two boosters
Even automatic pilot to deploy
A bathroom, two stewardesses
And legroom even an elf could enjoy"
PAYMENT OPTIONS:
None! It's FREE!
DOWNLOAD ON A COMPUTER FOR BEST RESULTS:
Sellfy recommends downloading on a computer or tablet (preferably not a smartphone) and then syncing the file with iTunes. Customers may have trouble finding the file post-purchase as devices such as iPhones don't really have 'regular' folders to store any downloads for later action.
***Doesn't seem to download on ANDROID PHONES.
Please check-out my Sellfy store for more great audiobooks!
SPECIAL THANKS:
Mary Grace Petrovich, my daughter who provided the inspiration
Brent Johnson and David Johnson of Coolfire Studios, St. Louis (
Coolfire.com
)
Erin Holcomb, Proofreader
Adele Gherardini, my wife
Mike, Alison, Lucas, Riley, Sydney, Mary, Doug, Avery, Quinn, Andrea and Tim
www.Rob-Petrovich.com
© 2017 Rob Petrovich
You'll get a 14.8MB .MP3 file.
More products from Mom, There's a Monster Above My Bed! Audiobook