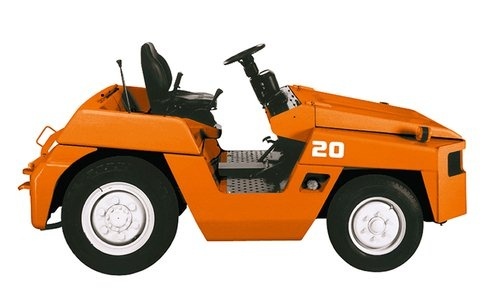 TOYOTA TOWING TRACTOR 2TD 2TG 20 25 SERIES WORKSHOP SERVICE MANUAL
TOYOTA TOWING TRACTOR 2TD 2TG 20 25 SERIES WORKSHOP SERVICE REPAIR MANUAL

THIS MANUAL IS COMPATIBLE WITH THE FOLLOWING COMPUTER OPERATING SYSTEMS:
# ALL WINDOWS OPERATING SYSTEM
# ALL MAC OPERATING VERSION

AS THIS MANUAL IS COMING TO YOU IN ZIP FORMAT, YOU NEED TO EXTRACT THE FILE BEFORE USE BY USING WINZIP OR WINRAR SOFTWARE. IF YOUR COMPUTER DON'T HAVE THIS APPLICATION YOU CAN DOWNLOAD AND INSTALL IT FREE FROM

MODEL COVERED:
2TD20, 02-2TD20
2TG20, 02-2TG20
2TD25, 02-2TD25
2TG25, 02-2TG25
42-2TD20, 42-2TD25

ENGINE COVERED:
2.5L 4-CYLINDER INLINE, 4-STROKE, 1DZ DIESEL
3.5L 4-CYLINDER INLINE, 4-STROKE, 2Z DIESEL
2.2L 4-CYLINDER INLINE, 4-STROKE, 4Y PETROL

CONTENTS:
GENERAL INFORMATION
ENGINE TUNE-UP SYSTEM
TIGHTENING TORQUE
LUBRICATION CHART
PERIODIC MAINTENANCE
ENGINE SYSTEM
ENGINE REMOVAL
ENGINE INSTALLATION
ACCELERATOR PEDAL SYSTEM
AIR CLEANER SYSTEM
AUTO TRANSMISSION
CLUTCH SYSTEM
MASTER & RELEASE CYLINDER
MANUAL TRANSMISSION
PROPELLER SHAFT
DIFFERENTIAL SYSTEM
REAR AXLE
FRONT AXLE
POWER STEERING PUMP
BRAKE BOOSTER
ENGINE HOOD REPAIR
REAR WEIGHT REPAIR
STEERING SYSTEM
BRAKES SYSTEM
BODY FRAME SYSTEMWIRING DIAGRAM
SERVICE STANDARD
SPECIAL SERVICE TOOLS
THIS MANUAL PRESENTED FOR YOU IN ELECTRONIC FORMAT YOU CAN JUST PRINT OUT THE PAGE YOU NEED THEN DISPOSE OF IT WHEN YOU HAVE COMPLETED YOUR TASK. THIS MANUAL HAS DETAILED ILLUSTRATIONS AS WELL AS STEP BY STEP WRITTEN INSTRUCTIONS WITH THE NECESSARY DIAGRAMS OR PICTURES. THESE MANUALS ARE YOUR NUMBER ONE SOURCE FOR REPAIR AND SERVICE INFORMATION & SPECIFICALLY WRITTEN FOR THE DO-IT-YOURSELF AS WELL AS THE EXPERIENCED MECHANICS WORLDWIDE USED TO USE THIS FACTORY MANUAL TO FIX YOUR BIKE. USING THIS REPAIR MANUAL IS AN INEXPENSIVE WAY TO KEEP YOUR VEHICLE WORKING PROPERLY. IT IS THIS LEVEL OF DETAIL, ALONG WITH ILLUSTRATIONS, THAT GUIDE THE READER THROUGH EACH SERVICE, REPAIR & MAINTENANCE PROCEDURE.
You'll get a 23.5MB .PDF file.