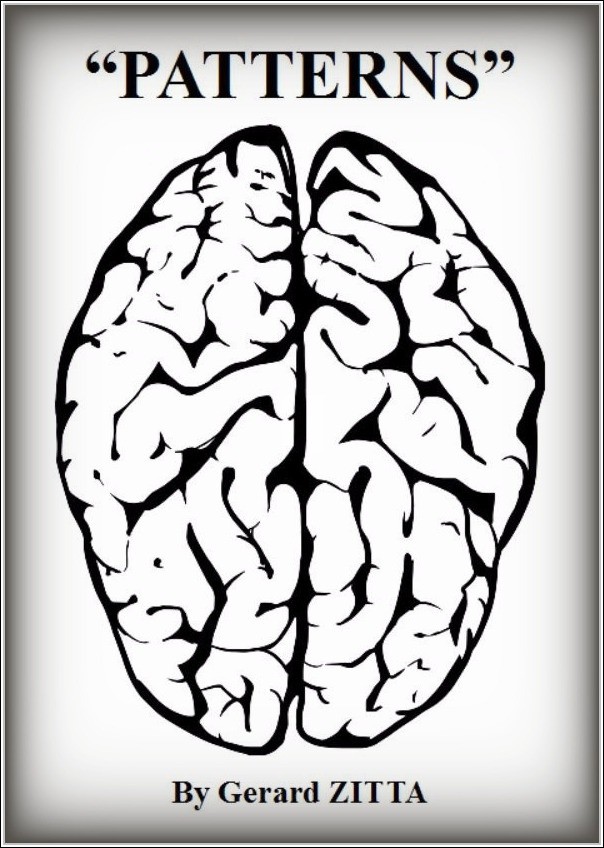 PATTERNS
The following effects are practical, commercial, use classic techniques and new ideas, and are "connection-makers". They are impromptu, for close-up, strolling, and parlor, and do not take much pocket space. Most require nothing else than the provided images, tables, list, etc. sometimes with business cards and a pen.

- "MASCOT"
Your spectator has to find your "mascot" among a list of 5 animals. Very easy, unbacktrackable and entertaining. There is only 1 prediction. It fools everybody, except 4WD addicts!
- "MONTH PSYCHO"
"Month psycho" is another method to guess a birth month. It uses business cards.
You can also divine their Zodiac sign instead of the month.
Method 1 uses marked cards
Method 2 uses normal cards. You do not even need to look at the cards!
Method 3 shows how to adapt the method to any audience (kids, corporate, etc.)
- "THINK OF YOUR LUCKY CARD"
Divine a spectator's thought card.
- "LUCKY CARD PREDICTION"
An additional climax: You also predict the card.
- "THINK OF A CARD"
The spectator thinks of a card and changes it to a completely different one. It is the one you predicted.(Based on "YIN YANG" but with a nice twist)
- "OVER THE PHONE"
A variant you can do … over the phone.
- "LUCKY CARD COINCIDENCE"
A stranger thinks of a card associated to their birth month. This is the one you predicted.
- "RATIONAL THOUGHT NUMBER"
A nice and easy way to establish a connection with your spectator, and to learn a lot about them.
- "ZODIAC SIGNS COMPATIBILITY"
You predict which Zodiac signs are compatible for a complete stranger, without even knowing their birthday or their sign. You can give away your business card.
- "TATTOO"
"The spectator has to guess which animal is your favorite tattoo among a long list of DIFFERENT animals (50+ or 100+, etc.). Only 1 prediction...
- "THE PHOENIX LOTTERY"
You guess a thought lottery number.
You'll get 1 file (4.3MB)
More products from Gerard ZITTA