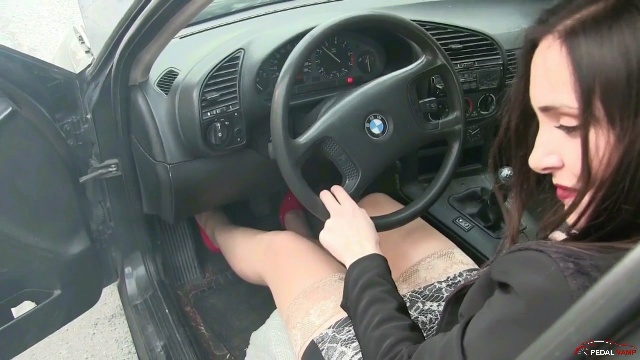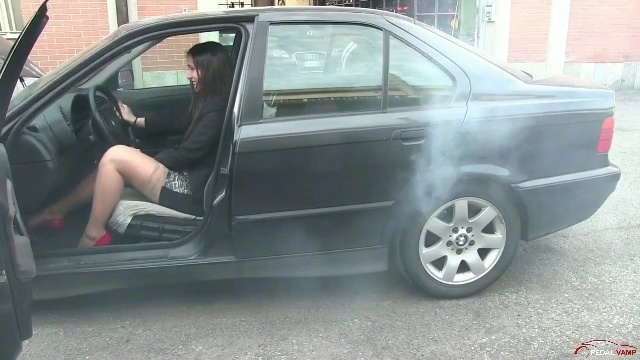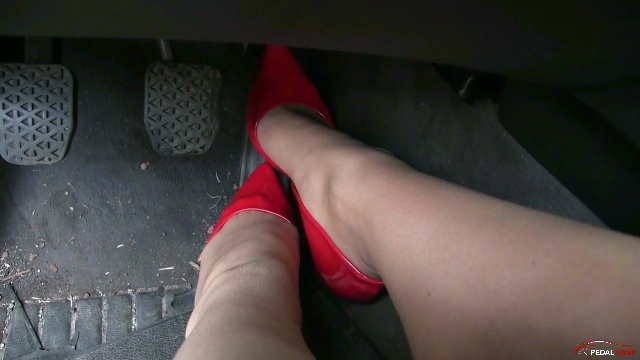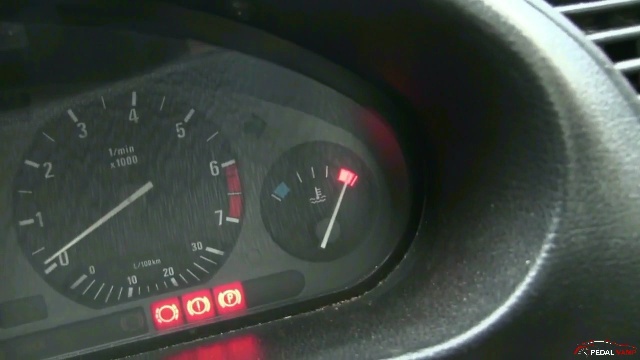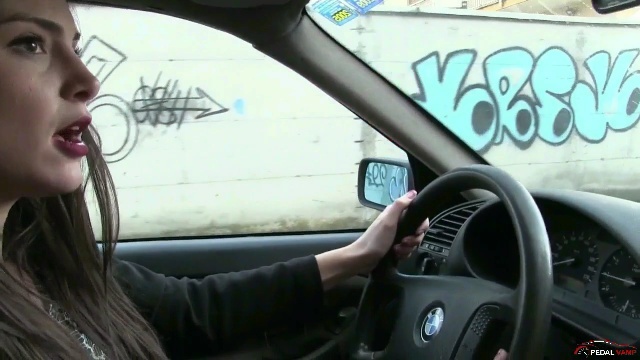 273 : Miss Iris blowing the BMW
Miss Iris, dressed with a black and white dress, black coat and red high heels, is trying a new car! It's a black BMW and she wants to feel how much power this engine can give her.

So she immediately turns the key, while being very excited to be in such a great car, and starts revving it hard!

In this video there are two cameras: the main one, moving all around Miss Iris body, and a second camera directly pointed at Miss Iris, so you can see how her facial expressions change after every rev of that powerful engine... after a while she gets bored of it and starts driving around, mostly by making quick accelerations and then brake hard!

You can see that the car is pushed to the limit...But it's still not enough for her! So she stops, opens the hood and presses hard on the gas pedal with both of her feet, just to see if this car is really worth its name!

She really wants to make this engine red hot, and she is working very hard with her feet to achieve it!

Even when the engine starts smoking badly she doesn't stop at all!
What a terrible end for this car...
You'll get a 811.9MB .MP4 file.
More products from Pedal Vamp