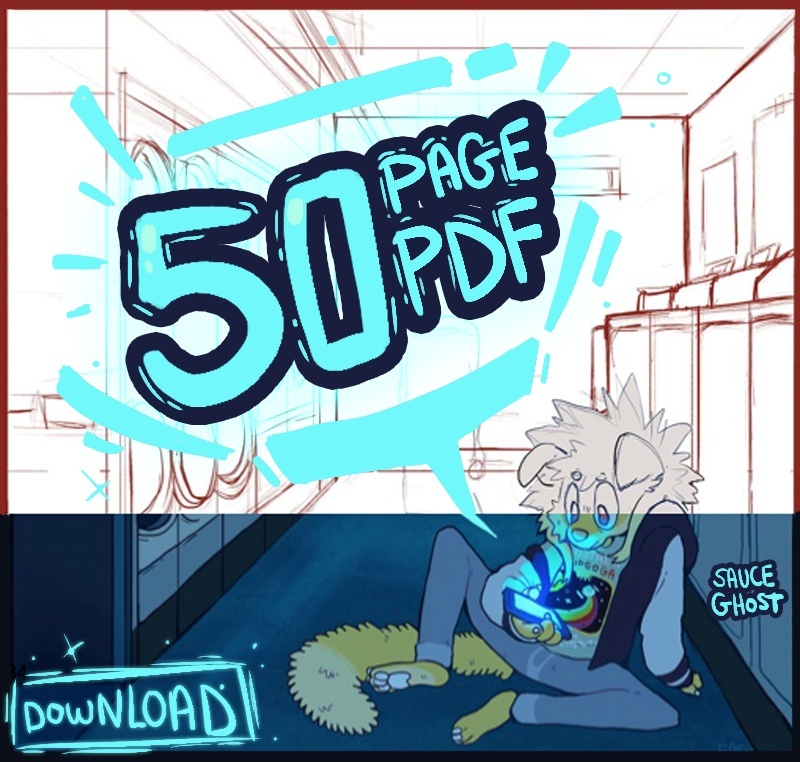 SauceGhost's Sketches/Concepts and Unseen Art Part 2
Hey again! This is part 2 to my first PDF which you can also find in my shop(now discounted!) This one is 50 pages!!! I learned a lot from making my last PDF and this one is bigger and better. It features a more step by step tutorial layout of finished art pieces I've done. You again, will find concept art and sketches of pieces I have posted and finished along side the finished versions. There will be a bit of unposted art, but less than last time. There is more digital art as well. I also briefly give advice on how I work. I really hope you enjoy this PDF I carefully have crafted together. I really appreciate the suport and all funds go towards me seeing my long distance partner.
You'll get a 9.9MB .PDF file.
More products from SauceGhost's Gremlin Goodies