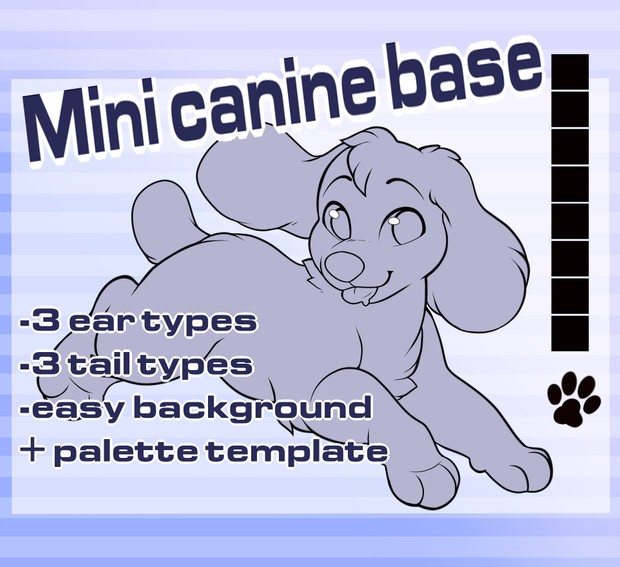 Mini Canine Base! [P2U]
This base pack uses layers, please have a software that is capable of using layers!Programs this WILL work with include; Paint tool Sai, Photoshop, Procreate, Clip studio paint, Etc.

This base pack will NOT work with MSPAINT Please credit me when this basepack is used, Please do not remove my username from the base, it doesnt obsure anything Please do not distribute these files to people who have not purchased them. This can be used for; Adopts for points or money. References for your own characters, etc. Adding your own edits is completely fine! I'd love to see what you do with this base! feel free to tag me in works using it! @mvpdog on twitter, @mvp.dog on insta! 
If you are found distributing this file/ uncredited using/ tracing / claiming as your own/ or selling the base file for your own profit, you will be blacklisted.
You'll get 1 file (2.7MB)
More products from MVPDog's P2U bases