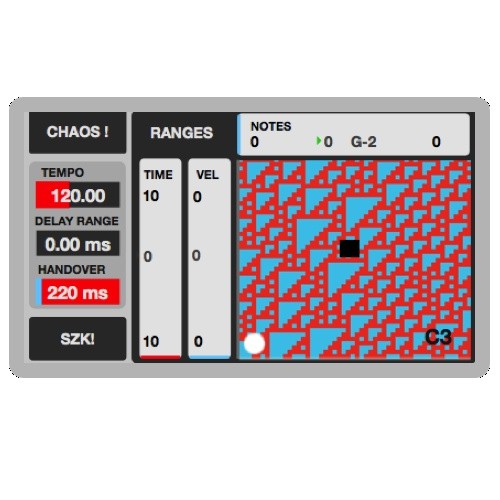 M4L szk.RANDOMNOTES.amxd
This device is made to generate random midi notes at various speed. Set the generator's tempo, define different ranges for the notes you want to be played then hit the button ! You can introduce more chaos with an additional random delay range. Then you can create glich effects by playing with the mouse over the x-y area.
Documentation is included within the device.
Compatibility :
Live 9.0.2 +
Max 6.1.2 +
More information ? Want to leave feedback ?
Please visit
http://flo.szk.fr
You'll get 1 file (84.0KB)
More products from szkdevices