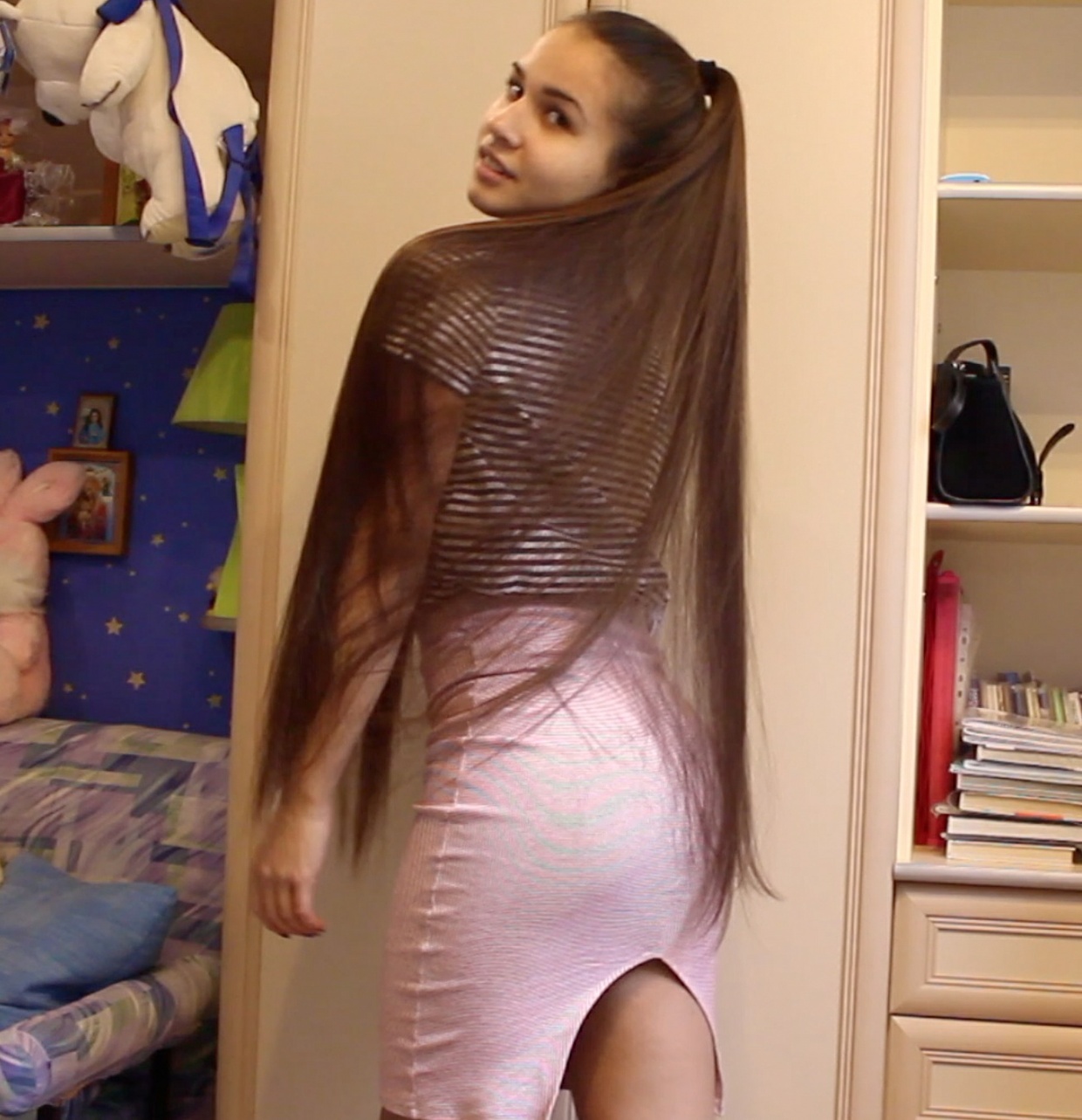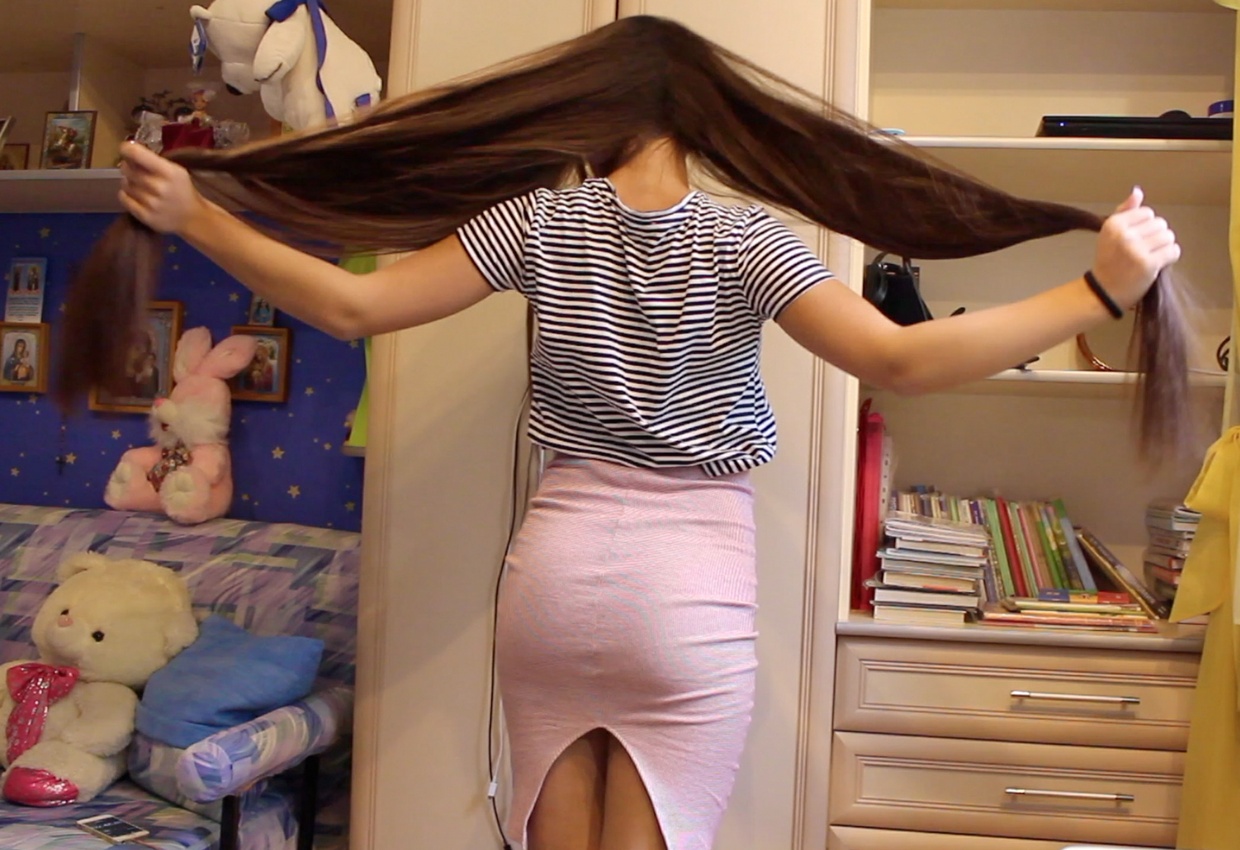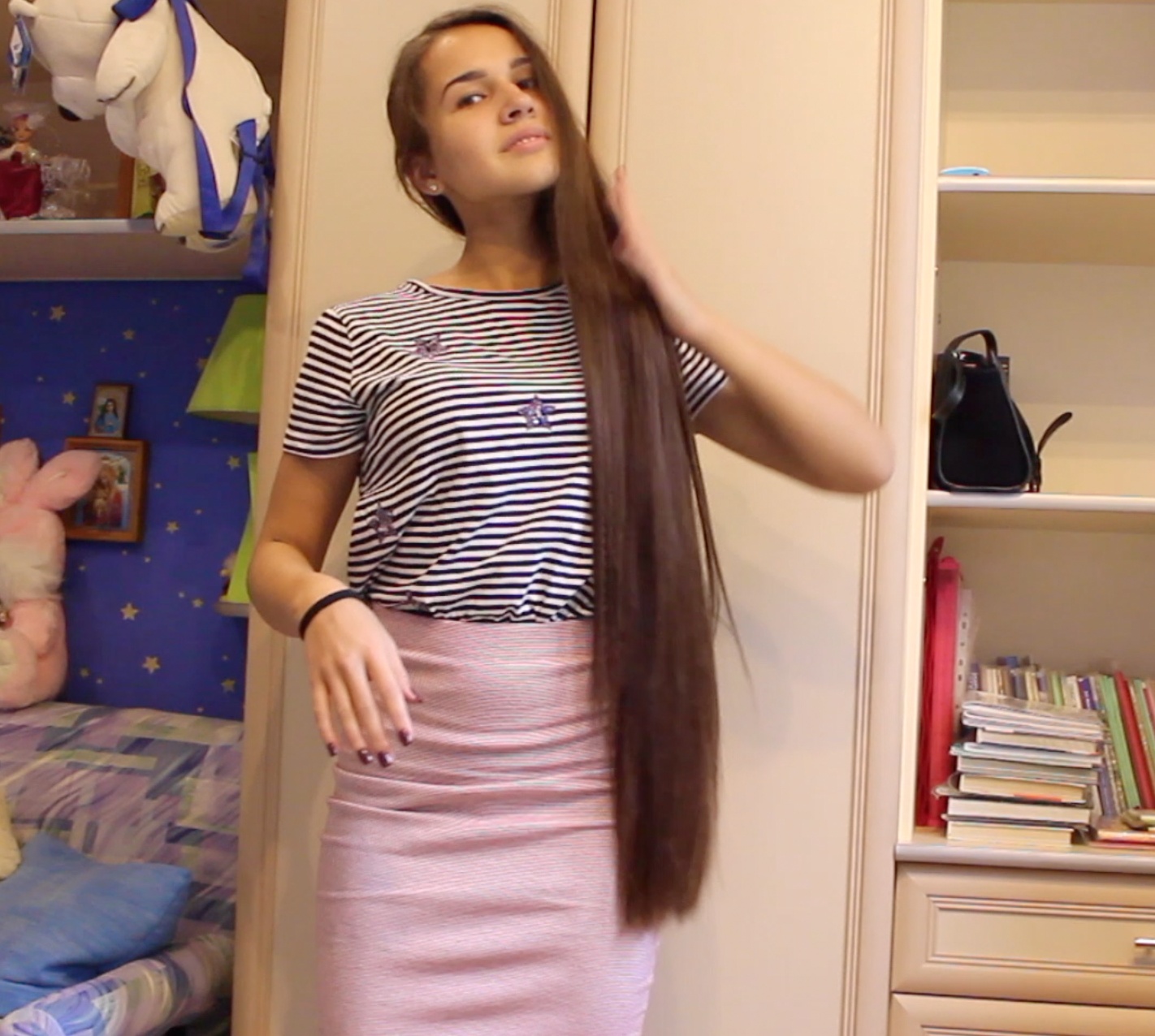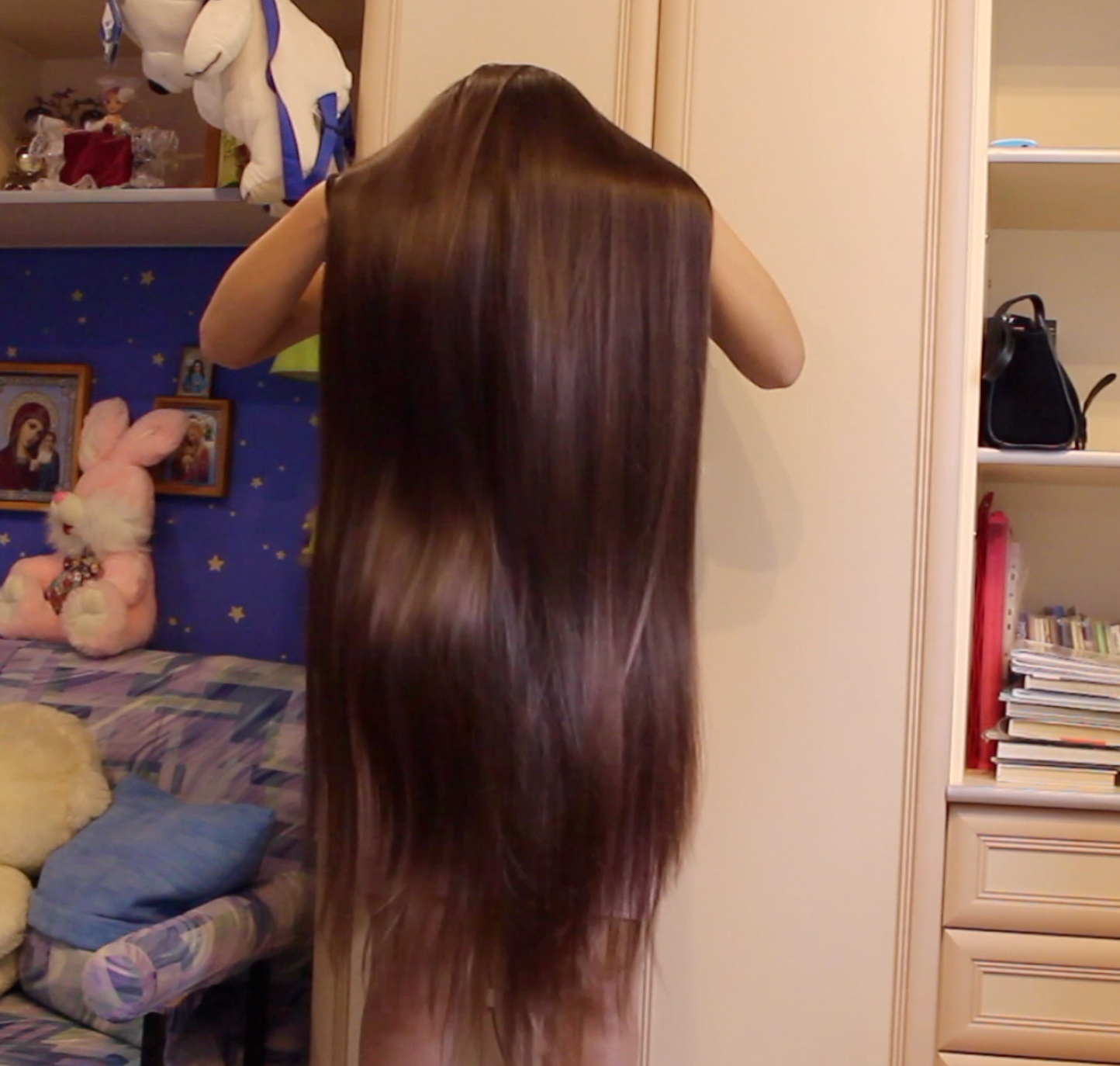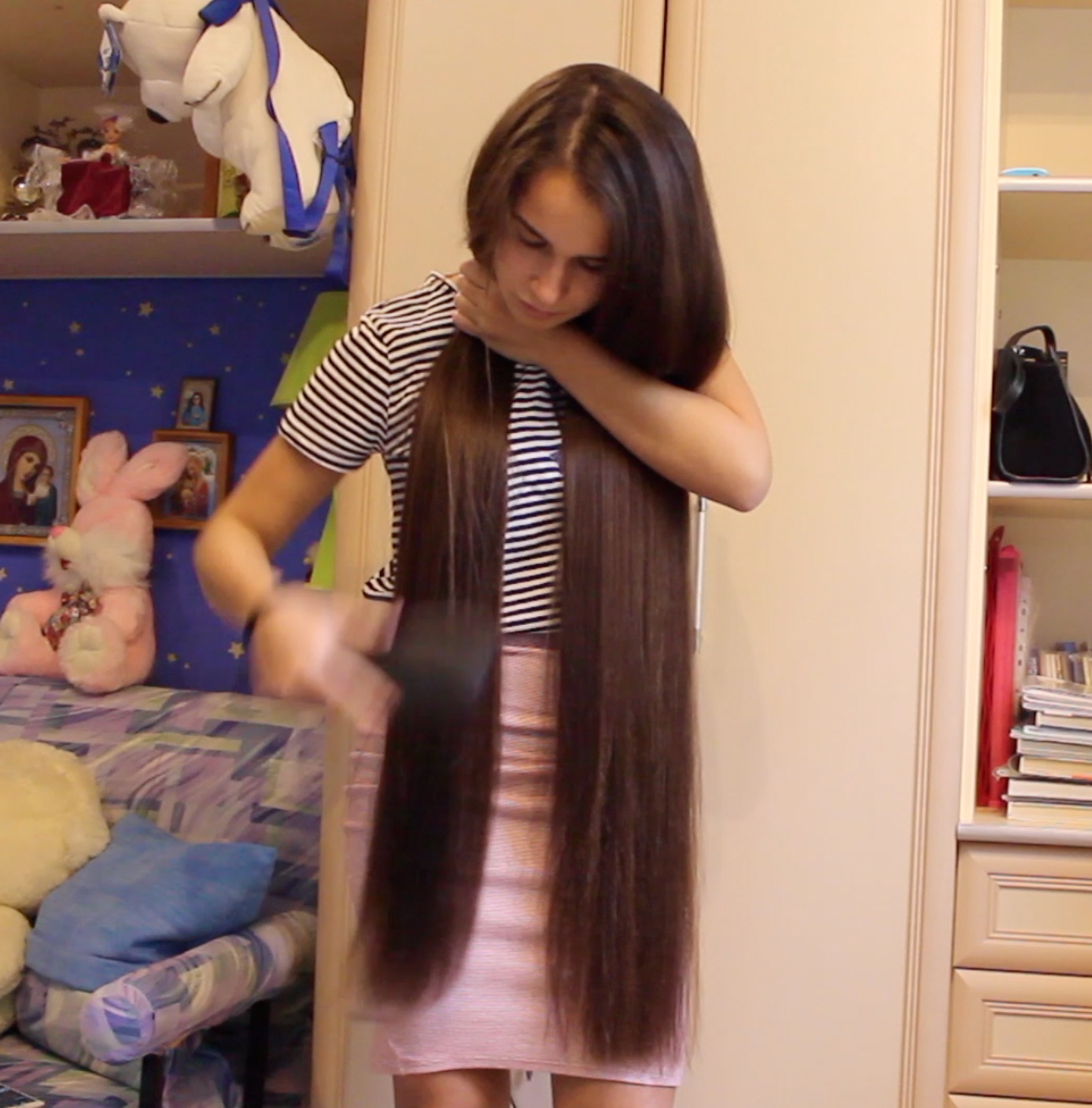 VIDEO - Silky hair = LOVE
Preview: 
https://www.youtube.com/watch?v=Y1JgAjIKhdQ
Diana´s hair is super silky, and you can see that by the way it is falling/stroking over her body so slowly and elengant. 
Her hair is also very long (thigh length) and in a very good condition, it´s so healthy!
She is growing her hair even longer, and has a BIG potential to become an amazing Rapunzel, considering that she has the hair she has now, and that she is a very young, beautiful woman.
We are very proud to have her as a model on our team as well as she loves it too.
Watching long, silky hair being played with gives a feeling of love , calmness and relaxation, therefore the title of this video.
She starts the video by playing with her hair, making waves with it sliding it over her arms, doing some beautiful poses, and of course; long hair poses, making buns and doing a lot more, that´s a must watch!
In this video, you will see silky, long hair display and play, bun and bundrop, long hair troking/sliding, swinging and swaying, long hair posing, long hair closeups, brushing, combing it with her own fingers and much more!
This video is over 12 minutes in length.
If you buy this video within the first 24 hours, you will get a discount of 20%!
Discount code: discount
You'll get a 1.7GB .MP4 file.
More products from RealRapunzels