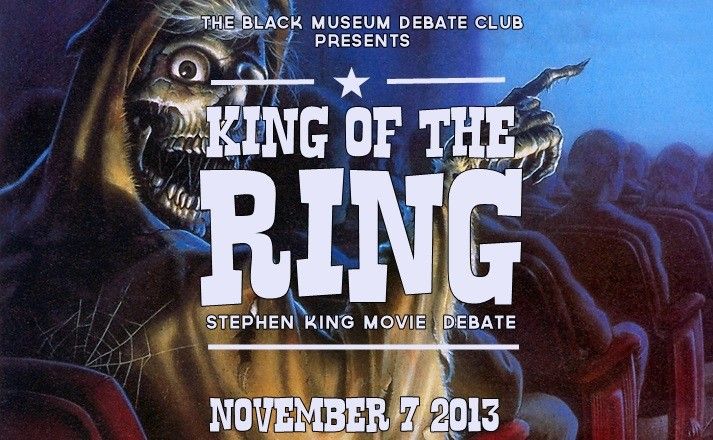 King of the Ring: Stephen King Movie Debate
Introducing the Black Museum Debate Club, a brand new Black Museum event in which teams of horror fans and professionals get a chance to fight, feud and fuss on a particularly contentious area of horror filmmaking. For the Debate Club's debut meeting, four teams square off on a question that's hounded horror buffs for years: What's the best horror film based on a story or novel by prolific horror writer Stephen King? Profiling four of the most well-known King adaptations, each team defends their choices, show off convincing film clips, and engages in a little Stephen King trivia to win over the judge and audience and take home the coveted Golden Tentacle trophy.
You'll get a 1.7GB .MP4 file.
More products from The Black Museum