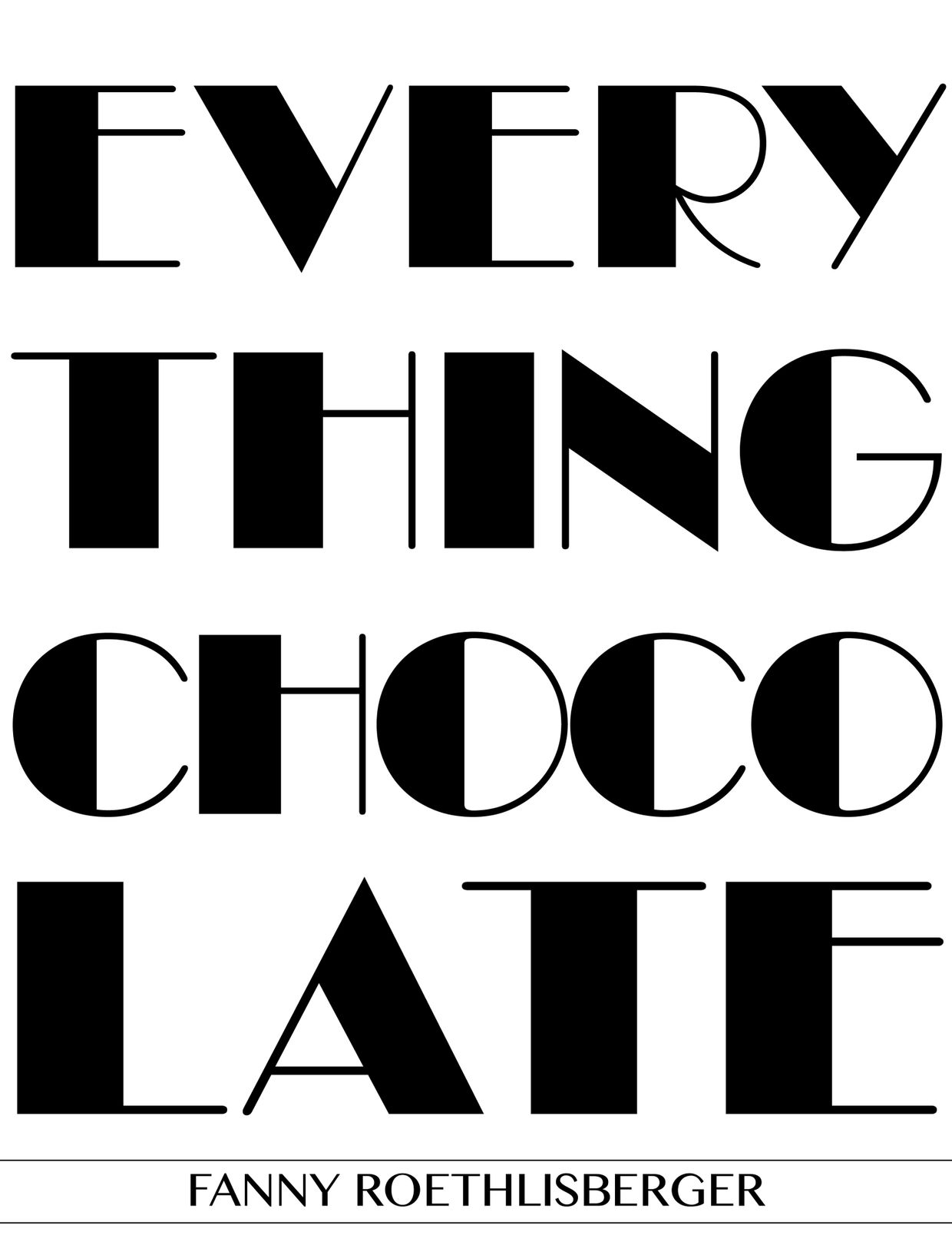 Everything Chocolate
I LOVE CHOCOLATE
... and therefor I created this ebook.

Yeah. That's basically the whole story. The start, the journey and the end can pretty much be summarized with that single statement. I just love chocolate!

FACT:
Everything gets better with a little chocolate. Everything. The world is a little bit nicer and brighter covered in with some chocolate.

FACT:
Chocolate tastes good. Stuff that taste good makes us happy. Happy people are healthy people. Enough said.

FACT:
Stuff that makes us happy (and healthy) should be enjoyed every single day. So, naturally chocolate has a place in our daily (healthy) diet. So obvious.

FACT:
The weeks I spent creating, baking and testing these recipes that you'll find in this ebook, may have been the best couple of weeks of my life. Yeah, best-job-ever. I truly hope you'll enjoy them as much as I did!
You'll get a 6.7MB .PDF file.
More products from Fanny Roethlisberger