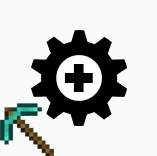 TE-MultipleCatchEnchant v1.0.0
Title:
TE-MultipleCatchEnchant
Author:
ThePurpleHoser
NOTE: This a custom enchant module requires TokenEnchant (
http://www.spigotmc.org/resources/tokenenchant.2287/
) plugin
This custom enchantment allow you to catch multiples when you fish.  Higher the enchant level = more multiply!
Installation:
Just install TE-MultipleCatchEnchant.jar in TokenEnchant/enchants folder. Then you can either "restart the server" or "reload the plugin (not /te reload)". HalloweenEnchantment will automatically be loaded into TokenEnchant framework.
Configuration:
You need to add new entry for "MultipleCatch" enchant under "Potions:" section in your config.yml.
[CODE]
Potions:
  MultipleCatch:
    price: 10
    max: 3
    cooldown: 0
    occurrence: always
[/CODE]
You'll get a 4.9KB .JAR file.
More products from vk2gpz