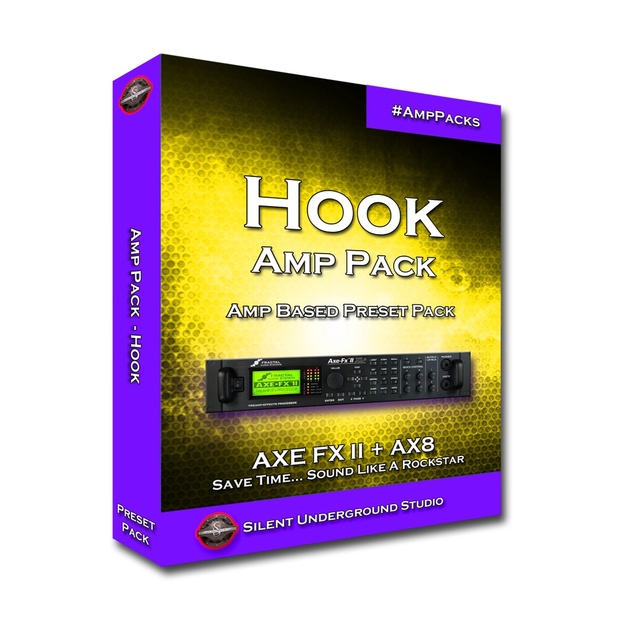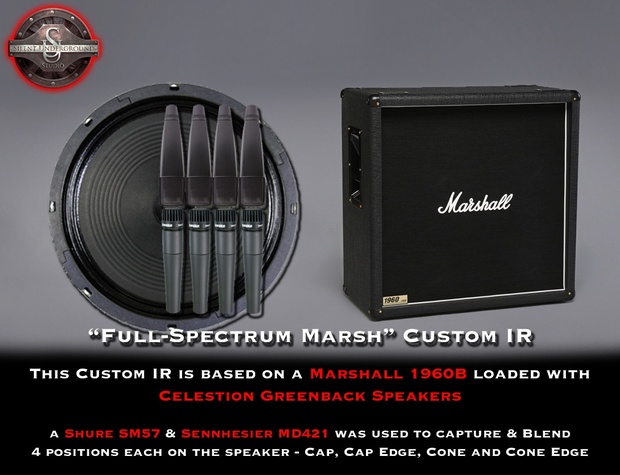 HOOK Amp Pack (FAS)
HOOK Amp Pack + FREE Custom Cabinet IR
4 scene presets for all 6 Capt Hook amp models

Set up for: Direct to DAW, Studio monitors, FRFR, Direct to FOH use
Firmware: Quantum 9
Model: AXE FX II, AXE FX II XL, AX8
Cabinet IRs: Uses a custom Cabinet IR - Included
Scene Switching: Clean, Crunch, Rhythm, Lead.

Pack includes:

Presets:
Capt Hook 1A
Capt Hook 1B
Capt Hook 2A
Capt Hook 2B
Capt Hook 3A
Capt Hook 3B

Cabinet IR:
Full Spectrum Marshall - Based on A Marshall 1960B loaded with Celestion Greenback Speakers. Multi Miced with a Shure SM57 and a Sennhesier MD421.Please Note: All presets in this pack require our custom Cabinet IR to sound correct. It is Included for FREE. The cab is the same for each preset.

All Presets in this pack use 'Scene Switching' to change amp tones through Clean, Overdrive, Rhythm, Lead

Scene 1 = Clean
Scene 2 = Overdrive
Scene 3 = Rhythm
Scene 4 = Lead

Recent Updates:
1/12/17 - Updated to FW Q9
8/6/17 - Updated to Quantum 8.02
9/12/16 - Updated to Firmware Quantum 6.01


Disclaimer: Please first know HOW to use your hardware / software BEFORE purchasing our products. They are made to work in any standard AXE FX II / AX8 setup without the need for additional external processing. No refunds are given on digital products.
You'll get 1 file (1.5MB)
More products from Silent Underground Studio