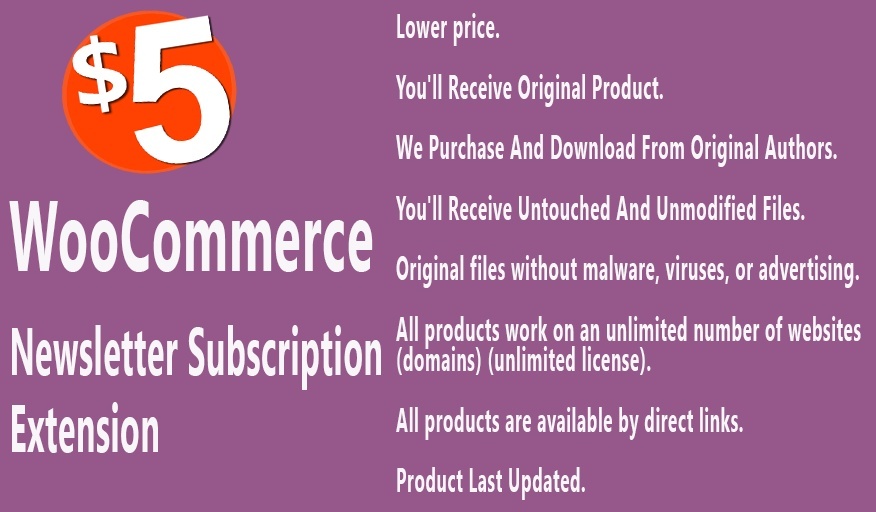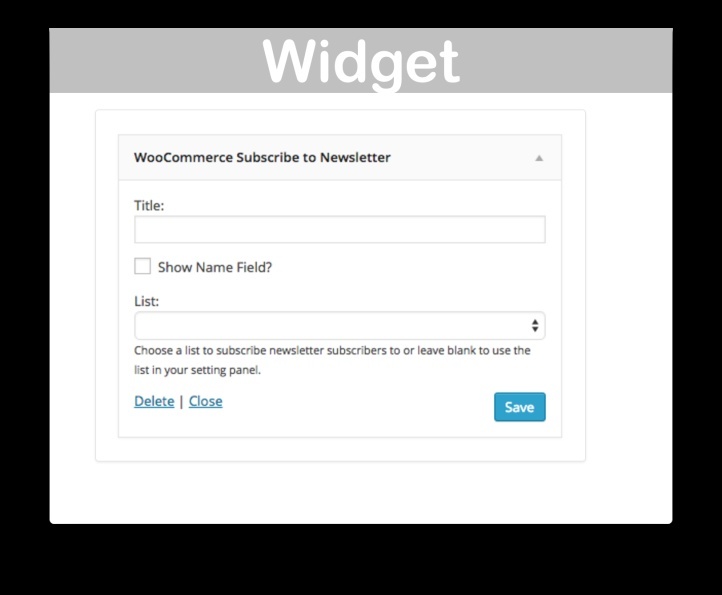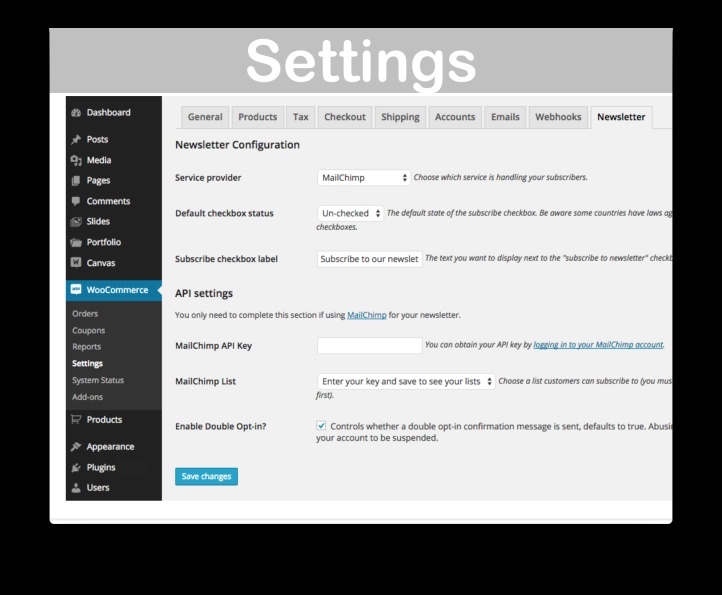 WooCommerce Newsletter Subscription Extension
WooCommerce Newsletter Subscription 2.3.10 Extension
---
WooCommerce Newsletter Subscription Extension Version : 2.3.10WooCommerce Newsletter Subscription Extension: Let your customers easily subscribe to your CampaignMonitor or MailChimp list during their checkout. Or, prompt them to subscribe via a widget.
---
Exactly the same! This is the EXACT same plugin (Version 2.3.10) being distributed by WooCommerce.com
---
WooCommerce Newsletter Subscription Extension: Why You Need ItThe WooCommerce Newsletter Subscription Extension lets your customers opt-in to your CampaignMonitor or MailChimp mailing list DURING CHECKOUT by simply checking a box.From a marketing perspective, converting customers into mailing list subscribers is critical to re-marketing to them at a later date. The WooCommerce Newsletter Subscription Extension helps you reach your customers when they are most likely to see the value in opting-in: when they are placing an order and your company's value is fresh in their minds.That's right. The WooCommerce Newsletter Subscription Extension also comes with a widget that you can use to plug your mailing list or newsletter any place there is a widget-ized area.
---
Buy Now============================================You'll get a download link immediately after purchase============================================Lower price.You'll Receive Original Product.We Purchase And Download From Original Authors.You'll Receive Untouched And Unmodified Files.Original files without malware, viruses, or advertising.All products work on an unlimited number of websites (domains) (unlimited license).All products are available by direct links.Product Last Updated.Viewhttps://woocommerce.com/products/newsletter-subscription/
You'll get a 261.8KB .ZIP file.
More products from WooCommerce Plugins Extensions