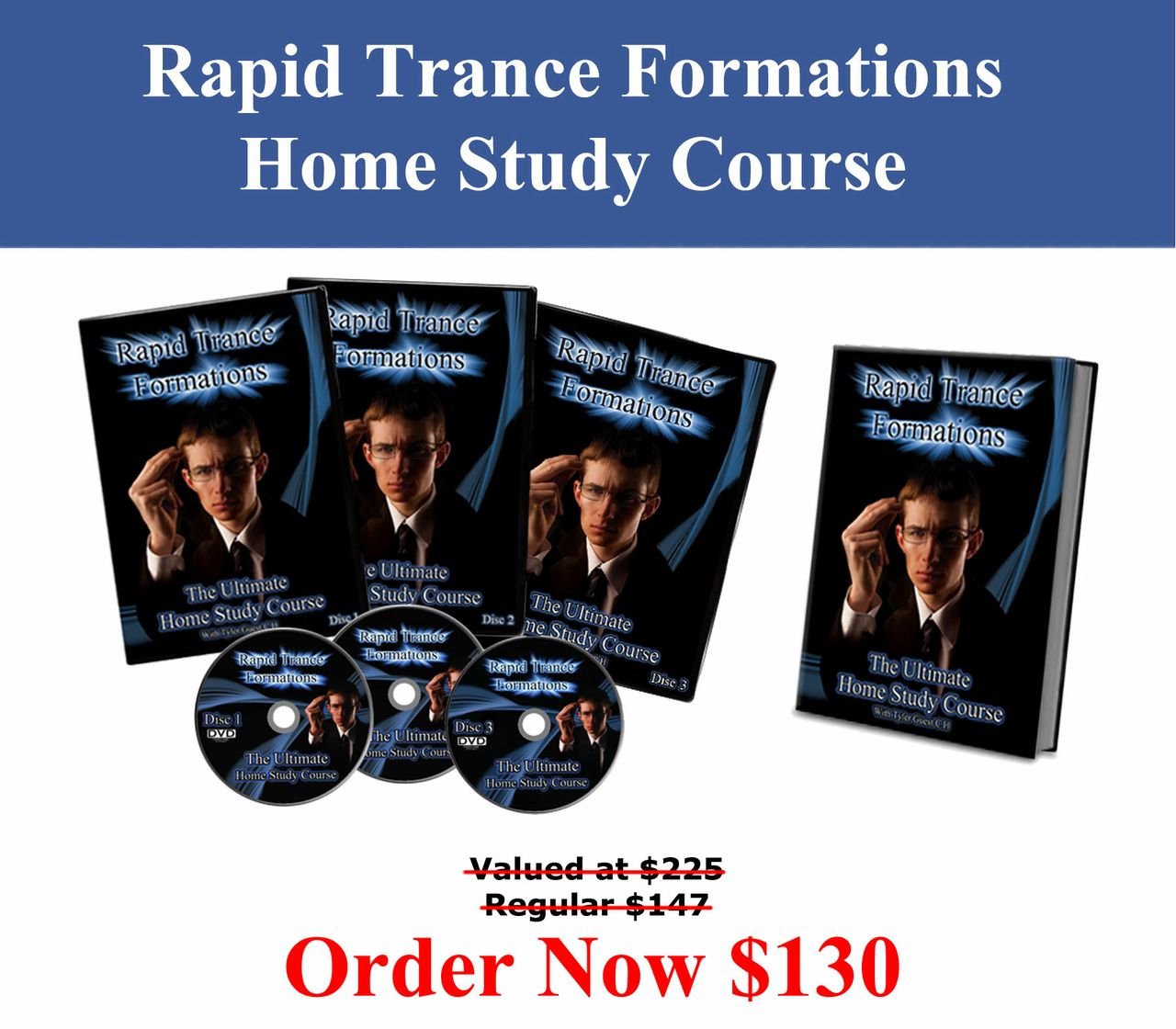 Rapid Trance Formations Ultimate Home Study Course
Here's a glimpse of what you will learn:

- How to preform Instant hypnosis on anyone, anywhere, at anytime.
- Master over 12 powerful Instant hypnotic inductions.
- How to hypnotize anyone in 5 seconds or less.
- How to secretly hypnotize someone before they realize what your doing.
- How to prepare your subjects to ensure they go instantly into hypnosis.
- How to create your own powerful hypnotic induction.
- How to easily get top notch volunteers in order to preform hysterical skits.
- How to preform hypnosis safely and ethically
- Only the most powerful & effective rapid induction.
- How to deeply anchor suggestions.
- How to effectively deepen the hypnotic state.
- How to create the secret super suggestion.
- How to program your volunteers with post hypnotic suggestions.
- How to install re-induction triggers in your volunteers.
- Learn where hypnosis came from. what hypnosis is, how if feels & how it works.
- Learn the remarkable trance states of hypnosis.
- Know exactly how deep your volunteers are using trance state depth testing.
- How to preform hypnotic phenomenon that will amaze everybody.
- So much more!
You'll get a 2.0GB .EXE file.
More products from Rapid Trance Formations Hypnosis Center