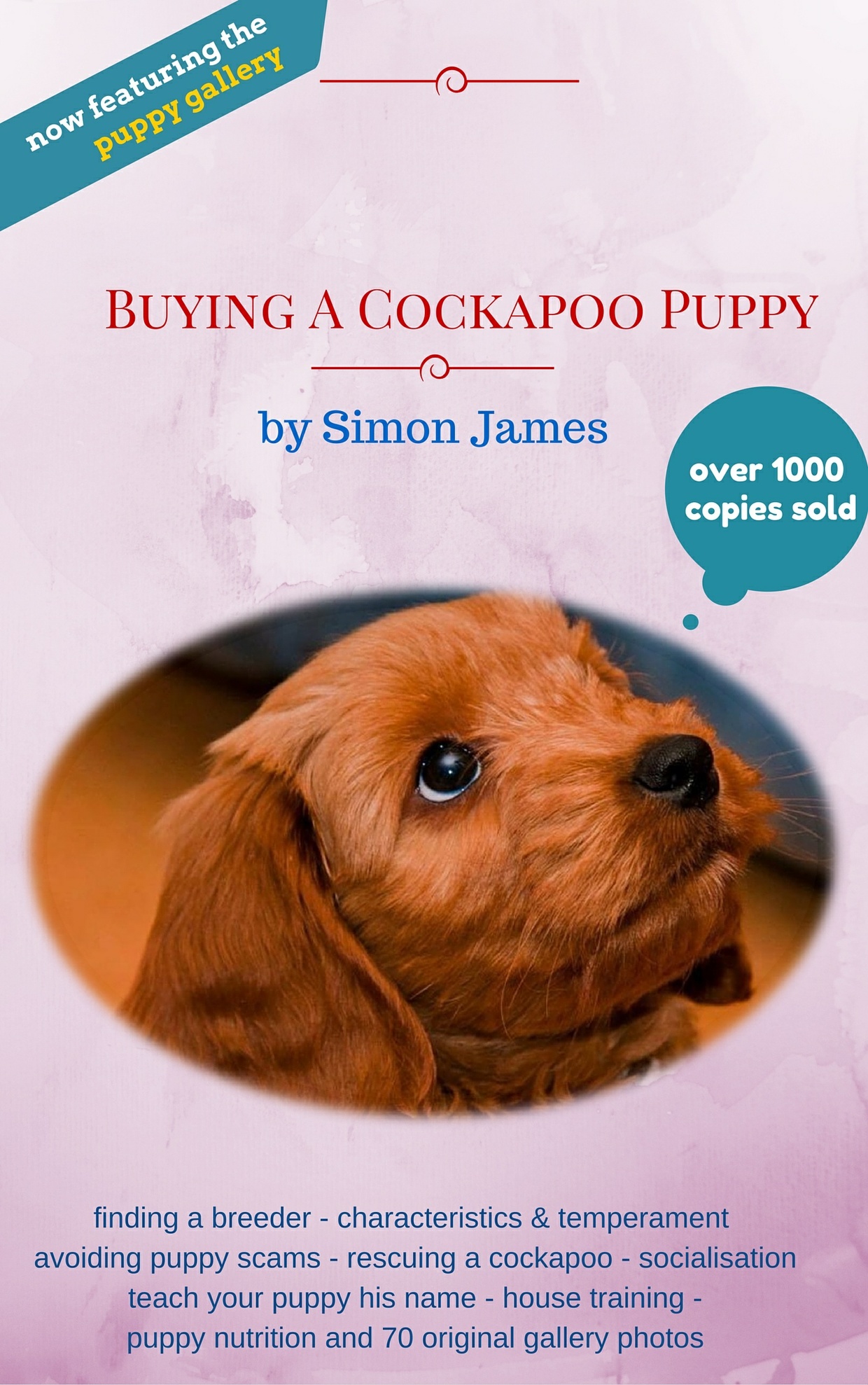 Buying A Cockapoo Puppy
Buying A Cockapoo Puppy
 (including 70 original colour pictures)
---
Contents
---
1. Are you sure you want a Cockapoo?


Costs


Cockapoo


characteristics and temperament


Sizes


Cockapoo pedigree


Male or female


2. Where to find a Cockapoo puppy


Rescuing a dog


Re-homing centres UK


Finding a breeder


Where to look


3. Meeting your puppy


How do you pick a puppy from the litter?


4. Coming home


Puppy  proof your home


Make your garden safe


5. What is 'socialisation'?
6. Essential training


How to toilet train your puppy


7. What is the best food for your puppy?


Dry or canned dog food?


Poisonous Foods


8. The Puppy Gallery
(beautiful original colour photos)
---
For book preview and testimonials http://cockapoo.me/cockapoo-puppies-for-sale-advice-2-2/
You'll get a 9.6MB .PDF file.
More products from SimonJames