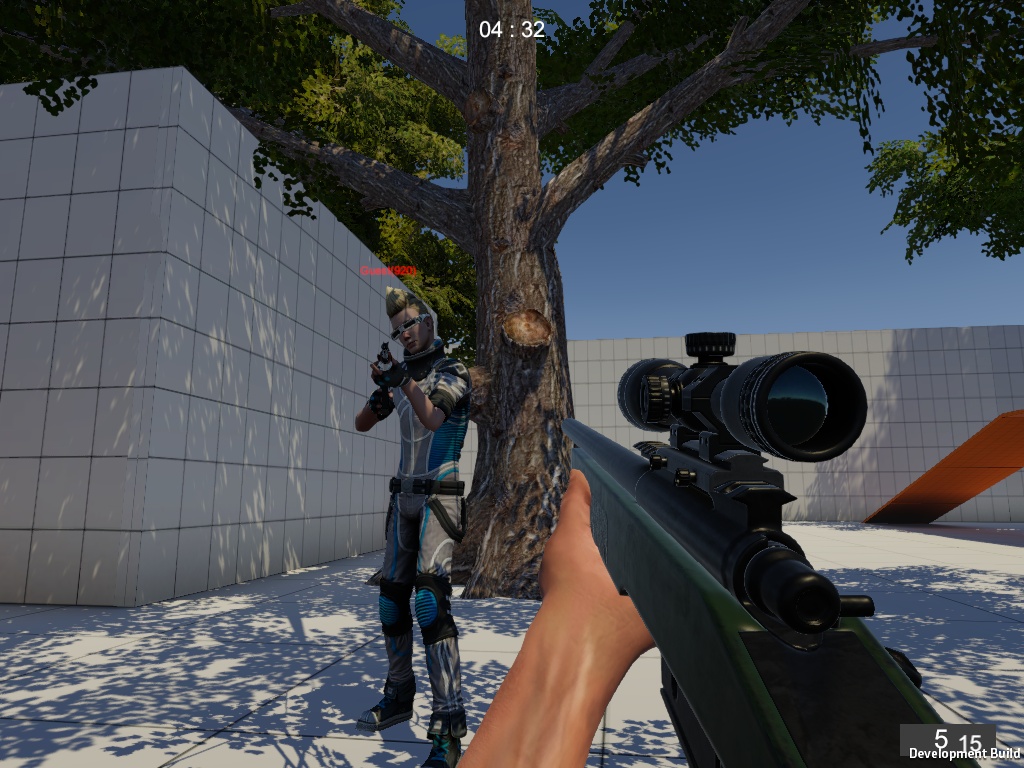 Mars' Modular Multiplayer Photon FPS Kit
EU-Users (except Germany), please purchase from the Asset Store instead: 
http://u3d.as/NNx
Are you looking for a Unity 5 / 2017 Photon Multiplayer FPS Project?
Search no longer! You just found what you were looking for!
This project contains everything to get started with FPS development in Unity 5.
What you will receive by purchasing this:
For a full list of current and upcoming features, see the Trello board for this project: 
https://trello.com/b/HtfXnKkl/
The modular design of this project sets it apart from other Unity multiplayer kits. Everything is made for ease of use (As far as that was possible). If you need help, look in the manual and if you don't find what you need, ask on AU or seek help on the Discord server!
Update #1


Extended Audio Settings


Voice Chat (Using Photon Voice)


Region that is selected will now be saved


Loadout menu in the main menu


Sensitivity sliders in the options menu


Field of View slider


Improved strafing


Leaning


Gun Game Gamemode


Steam Integration (Optional)


Update #2


Fully animated first person weapons


Walk Tilt


Fall Down Effect


Mecanim controlled run animation


Loading Screen Progress Bar


Camera Animation Support


WebGL Support


Price raised to 50€ because of animations.


Update #3
Update #4


Leveling


Unlocking


Battlechat


FPV2 Integration


What do our customers have to say about the kit?
"
Mars came out of nowhere and raised the bar for FPS kits.

My final verdict is easily a 10/10. Best kit I've used, personally. Absolutely worth picking it up.
" ~Joey R
read more here: 
https://armedunity.com/topic/14814-joeys-review-of-mars-mmmpfps/
"
This is the best unity kit I have ever bought, period!
" ~xXx_Mtn_Dew_xXx
"
its awesome 10/10 just like your game
" ~Kuro
"
45 €? For opinion with all these
features
this is too cheap!The Question is, can you buy the kit?Absolutely Yes!
" ~Rhodos32
read more here: 
https://armedunity.com/topic/14836-review-of-mmmpfps-kit/
License: 
You are free to:


Modify the kit as you like


Share it with your team (!) members. This does not apply to open source projects.


Use it in a commercial or non-commercial product, that does not allow the reuse of the source code (e.g. a built Unity game executable)


Create replacement modules for the kit (e.g. different movement module) that cannot function on their own and do not contain the kit or any of its scripts. You can freely resell those as long as the conditions are met.


You may not:


Resell the source code or any of the included assets in their source format.


You'll get a 916.9MB .RAR file.