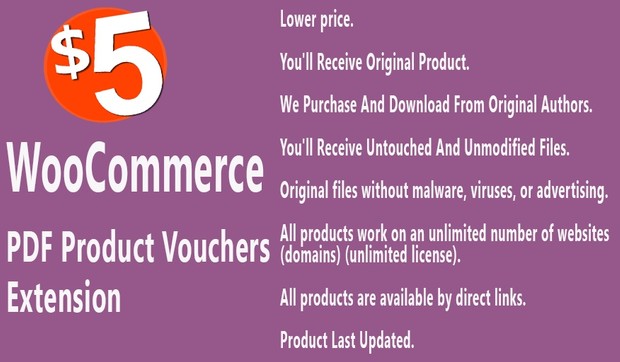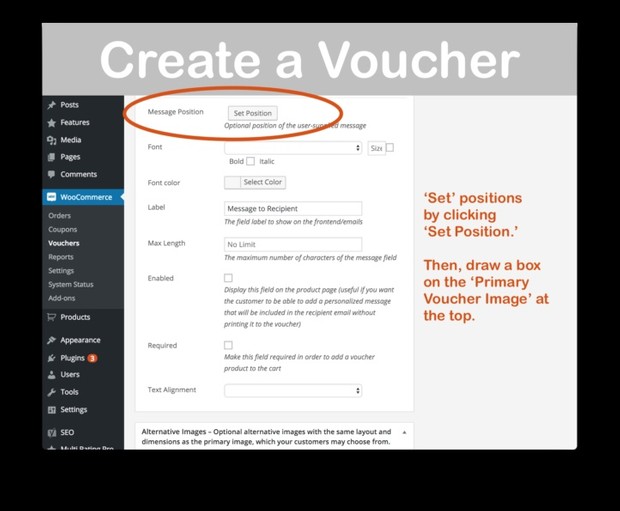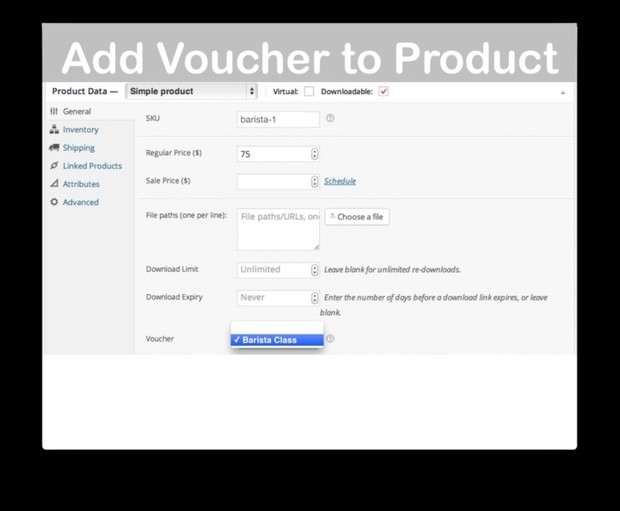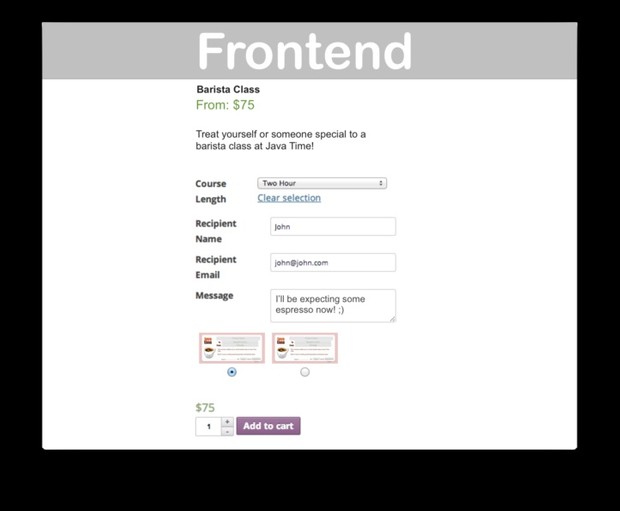 WooCommerce PDF Product Vouchers Extension
WooCommerce PDF Product Vouchers 3.3.1 Extension
---
WooCommerce PDF Product Vouchers Extension Version : 3.3.1WooCommerce PDF Product Vouchers Extension: Customize and sell product vouchers (gift certificates, admittance voucher) and services (e.g. tours, events, classes, and lessons). that can be downloaded and printed by your customers.
---
Exactly the same! This is the EXACT same plugin (Version 3.3.1) being distributed by WooCommerce.com
---
WooCommerce PDF Product Vouchers: Why You Need ItWhile virtual gift cards/certificates have become more popular, there are many instances where you want customers to be able to buy a downloadable gift certificate. WooCommerce PDF Product Vouchers plugin is the answer!Highly CustomizableGive customers a choice of voucher background options. Use optional fields to add custom information to your vouchers such as date of expiration, store address and SKU.Customers can personalize the voucher with the recipient's name. They can even add a personal message.Compatibility & FlexibilityWooCommerce PDF Product Vouchers is compatible with several other important WooCommerce features and plugins such as the WooCommerce Name Your Price Extension and variable products.WooCommerce PDF Product Vouchers: How It Works
WooCommerce PDF Product Vouchers is a very powerful and highly flexible plugin.Start by adding a voucher. Choose a product voucher image. Include in your image any marketing text you'd like, such as a description of the product.Then, add any of the following fields to your product voucher. The fields will be populated by either the product information that you have attached the voucher to or data your customer inputs at the time of purchase.Product NameSKUVoucher NumberProduct PriceVoucher Expiration DateVoucher Recipient (customer supplies)Recipient Email (customer supplies)Message (customer supplies)You may also set alternative image backgrounds. Note: you alternative background images must have same layout as the original. You only 'set' positions for the fields once– on the original. These same positions are applied to alternative background images.Set 'additional' image to add a second page of information in the form of an image.
---
Buy Now============================================You'll get a download link immediately after purchase============================================Lower price.
You'll Receive Original Product.
We Purchase And Download From Original Authors.
You'll Receive Untouched And Unmodified Files.
Original files without malware, viruses, or advertising.
All products work on an unlimited number of websites
(domains) (unlimited license).
All products are available by direct links.
Product Last Updated.Download WooCommerce PDF Product Vouchers.You'll receive the exact .zip file you would download from the original author. If you buy from here, you can save your money up to 99% and 100% virus free.Viewhttps://woocommerce.com/products/pdf-product-vouchers/
You'll get 1 file (2.1MB)
More products from WooCommerce Plugins Extensions