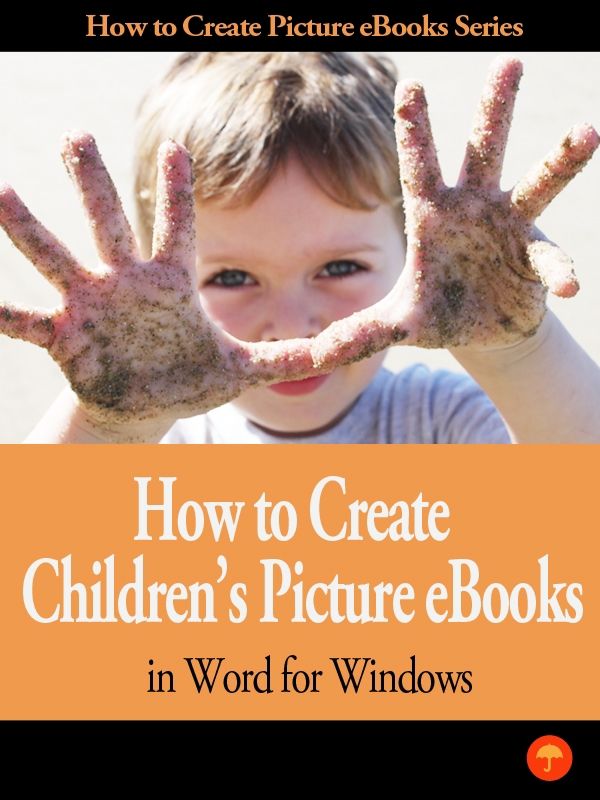 How To Create Children's eBooks In Word For Windows
With constant ventures appearing in the field of technology, reading and writing a
book is no longer limited to libraries and publishers. Self-Publishers are very
commonplace in online bookstores like Amazon, because of the introduction of
the eBook. Although an eBook is a digital format and it is not printed, you can
easily have your eBook set to "print-on-demand" for a low set up cost, with
companies like
Createspace.com
or
Lulu.com
, if you wanted to sell your eBook in
hard copy as well in digital format.
In this ebook you will learn the following:
Picture Book Considerations
Publishing Considerations
Creating a Cover Page
Images for your Cover & eBook
Publishing Options
For Microsoft Word
Formatting Your Text
For PDF
Available in PDF. This book is for the personal use of the buyer only. It can not be resold.
Note:
This product comes with NO warranty or guarantee of any kind.
The author and distributor hereby disclaim all liability for the use of this product. You accept all responsibility by using/selling it.
P.S. You've got nothing to lose in this investment. You will only miss 100% of the shots you don't take. Don't make the same mistake of those who
close this page and miss out on a tremendous opportunity!
You'll get a 1.0MB .PDF file.
More products from Smart Life Skills