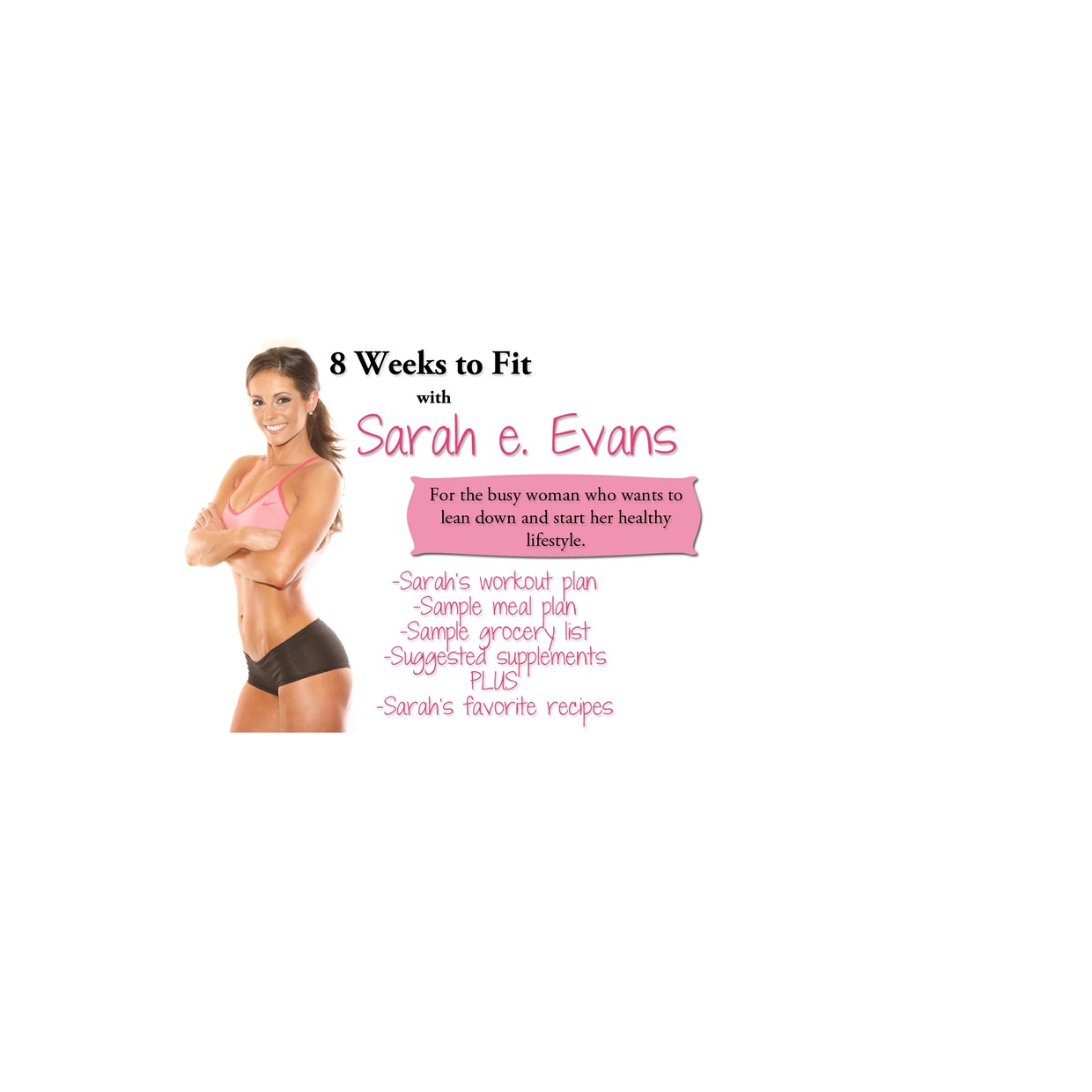 8 Weeks to Fit with Sarah e. Evans
8 Weeks to Fit with Sarah e. Evans is a program for the busy woman who wants to lean down and start her healthy lifestyle. It includes workout plan, sample meal plan, grocery list, supplements, and Sarah's favorite recipes to get you going on a lifestyle change.
**You will also be invited via email (the email that is used to purchase is the email address that will be used) to a Facebook support group that encourages you to share your journey along with me and other women. I will interact with you and share more recipes, nutrition, and answer questions etc. If you do not receive your Facebook invite to the private group please email me along with your confirmation email to
[email protected]
You'll get a 14.6MB .PDF file.