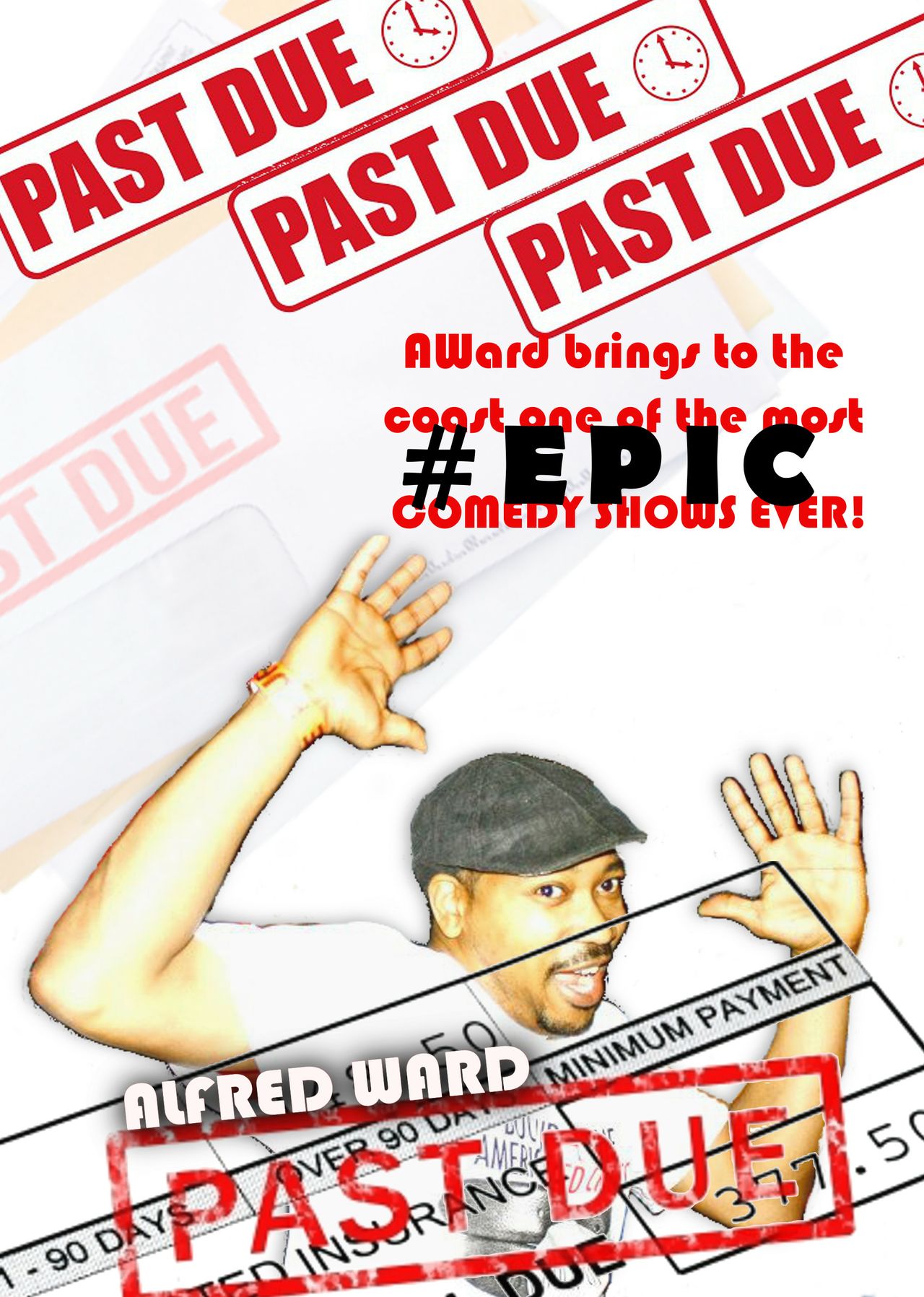 Alfred Ward is PAST DUE DVD!
I finally settled on a name for the new DVD, Past Due. I originally planned for it to be a show this past March which was to be recorded and made into my first DVD with standup but that didn't happen. Luckily I had some buddies capture some footage of me at a recent show which was pretty good so this DVD was born. It features a new animated It's Life and That's Fred episode not released to the web as well as the stand up footage, which also has some clips of an additional two more shows. I've also included the full length Internet Dating documentary and a couple more short films for 60 minutes of laughs. That's thirty more than expected because I wasn't going to include the documentary, but it turned out okay. Okay I expect a little head scratching at some weird moments, but you know that's my style. I'll be selling them for $9 yes only $9, but that's because I make them by hand otherwise it would be $50 and wrapped in 24k gold leaf. That's enough dreaming because there's none of that fancy bulk order stuff this time and of course the monies go towards paying bills, I have a family to feed, and need gas to go from show to show.

$9.00 Download Only Price...
You'll get a 1.2GB .MP4 file.