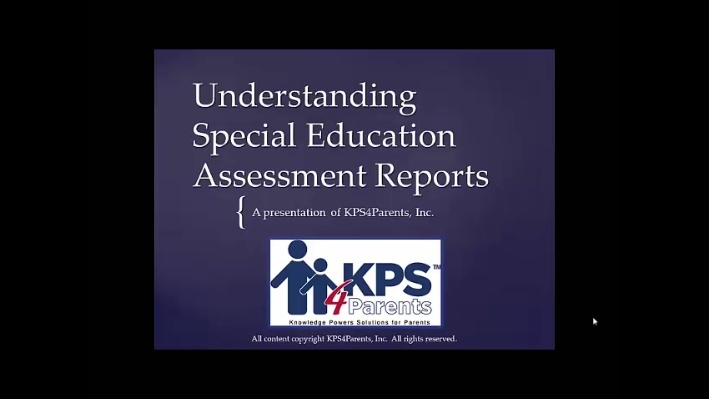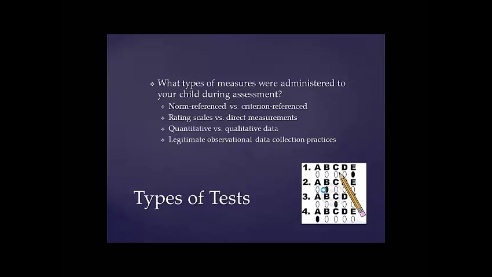 Understanding Special Education Assessment Reports
Parents often struggle to understand special education assessment reports. This informative video takes you through the purposes of special education assessment, the assessment process, the types of tests that can be used, and the critical things to look for in any special education assessment report.
This video covers a lot of material in a relatively short amount of time, but it does take a time commitment of
one hour and ten minutes
. Purchase this video and watch it at your own pace, re-watch it if you need to, and keep it as a reference for the future.  
Our low price of $8.99 for this video helps cover our non-profit organization's costs of not only making educational videos for parents, but also working directly with families who cannot afford to pay for our other services, including special education and disability resource lay advocacy, as well as parent consultation and training. 
KPS4Parents is a 501(c)(3) non-profit organization. Our mission is to achieve developmentally and instructionally appropriate educational equality for learners everywhere, each according to their own respective needs. Comments and questions can be directed to
[email protected]
You'll get a 221.2MB .MP4 file.
More products from KPS4Parents