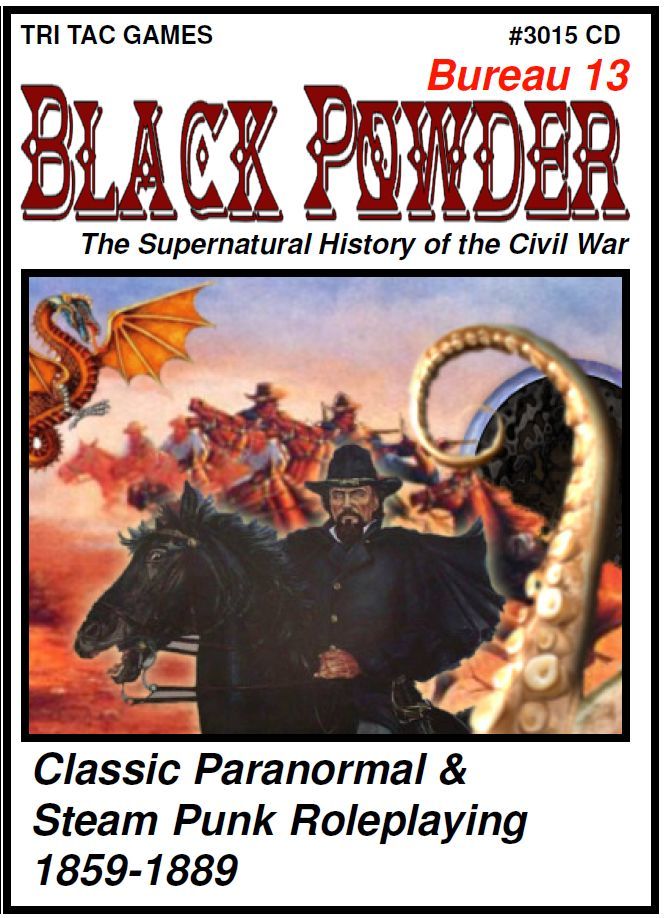 TTG#3014 Bureau 13 Black Powder Module
http://tritacgames.com
The Black Powder Years 1859-1889, the Origins of Bureau 13.
The west was never this wild, as you see the origins of Bureau 13 in this super module of information and high adventures.  See the origins of the REAL US Secret Service and the people who lived the Wild West.
You'll get a 11.6MB .PDF file.
More products from Tri Tac Games