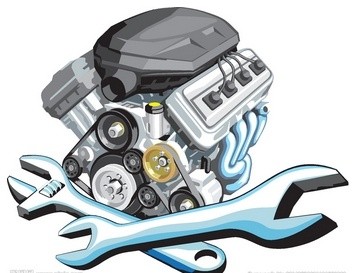 Hyundai R35Z-9 Crawler Excavator Workshop Servcie Repair Manual Download
Hyundai R35Z-9 Crawler Excavator Workshop Servcie Repair Manual Download

This is the Most Practical Service Manual for the Hyundai R35Z-9 Crawler Excavator Workshop Servcie Repair Manual Download ever compiled by mankind. This DOWNLOAD contains of high quality diagrams and instructions on how to service and repair your Hyundai. This is a must for the Do-It-Yourselfer! Instant Download !!!

CRAWLER EXCAVATOR R35Z-9
FOREWORD
CONTENTS
SECTION 1 GENERAL
Group 1 Safety Hints
Group 2 Specifications
SECTION 2 STRUCTUREND FUNCTION
Group 1 Pump Device
Group 2 Main Control Valve
Group 3 Swing Device
Group 4 Travel Device
Group 5 RCV Lever
Group 6 RCV Pedal
SECTION 3 HYDRAULIC SYSTEM
Group 1 Hydraulic Circuit
Group 2 Main Circuit
Group 3 Pilot Circuit
Group 4 Single Operation
Group 5 Combined Operation
SECTION 4 ELECTRICAL SYSTEM
Group 1 Component Location
Group 2 Electrical Circuit
Group 3 Electrical Component Specification
Group 4 Connectors
SECTION 5 MECHATRONICS SYSTEM
Group 1 Outline
Group 2 Mode selection System
Group 3 Automatic Deceleration System
Group 4 Power Boost System
Group 5 Travel Speed Control System
Group 6 Automatic Warming Up Function
Group 7 Engine Overheat Prevention Function
Group 8 Anti-Restart System
Group 9 Self-Diagnostic System
Group 10 Engine Control System
Group 11 EPPR(Electro Proportional Pressure Reducing) Valve
Group 12 Monitoring System
SECTION 6 TROUBLESHOOTING
Group 1 Before troubleshooting
Group 2 Hydraulic and Mechanical System
Group 3 Electrical System
Group 4 Mechatronics System
SECTION 7 MAINTENANCE STANDARD
Group 1 Operational Performance Test
Group 2 Major Components
Group 3 Track and Work Equipment
SECTION 8 DISASSEMBLY AND ASSEMBLY
Group 1 Precaution
Group 2 Tightening Torque
Group 3 Pump Device
Group 4 Main Control Valve
Group 5 Swing Device
Group 6 Travel Device
Group 7 RCV Lever
Group 8 Turning Joint
Group 9 Boom, Arm and Bucket Cylinder
Group 10 Undercarriage
Group 11 Work Equipment
SECTION 9 COMPONENT MOUNTING TORQUE
Group 1 Introduction guide
Group 2 Engine system
Group 3 Electric system
Group 4 Hydraulic system
Group 5 Undercarriage
Group 6 Structure
Group 7 Work equipment

Service repair manual are INSTANT DOWNLOAD saving you money on postage and packaging. It is great to have, will save you a lot and know more about your Hyundai.All pages are printable.

Don't waiting again!!! Download Now!!!

File Format: PDF
Compatible: All Versions of Windows & Mac
Language: English
Requirements: Adobe PDF Reader

Thanks for visiting! Happy Shopping!




You'll get 1 file (17.5MB)