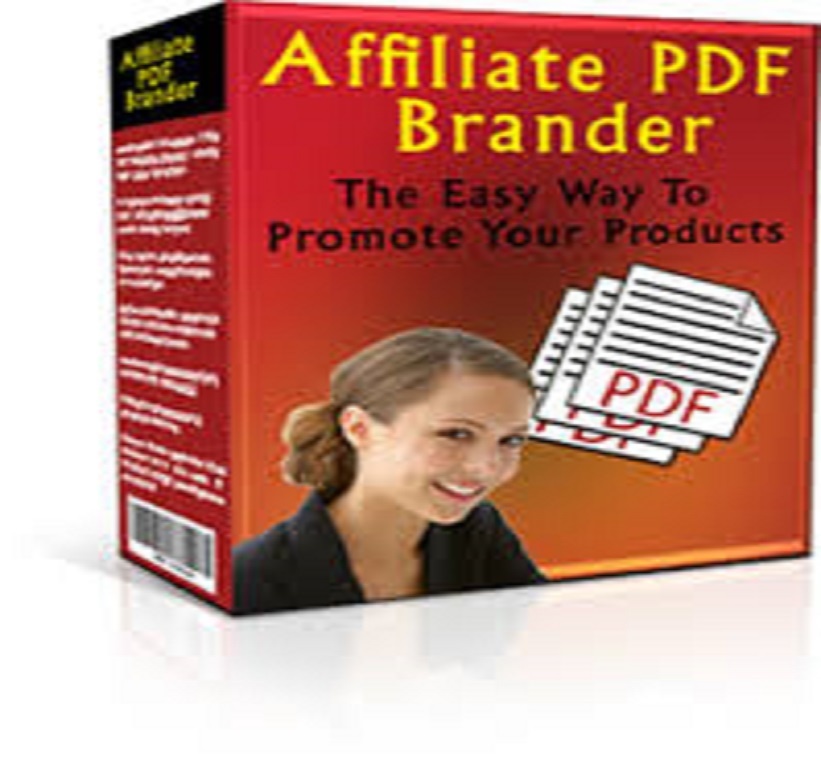 AffiliatePdfBrander
Now there's an alternative branding technology which offers a quick and easy, foolproof solution for branding your PDF files.

Our Affiliate PDF Brander software uses a brand new method of PDF branding, which works by creating special "branding packages" for your ebooks.

Your affiliates simply download your branding package, double-click on it and then fill in their details, one item at a time, following clear and simple instructions.

As soon as they have entered all the necessary details, the branding package generates and saves a complete, ready to use, branded PDF file onto their PC.

Branding a PDF file doesn't get any easier than this!
You'll get a 714.2KB .ZIP file.
More products from Joseph Mutinga