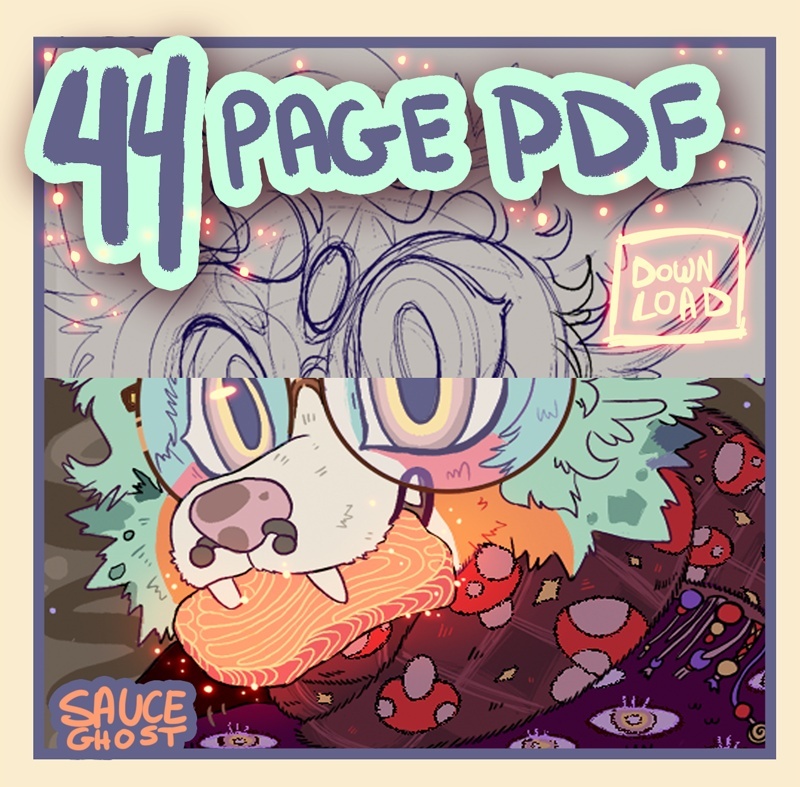 SauceGhost's Sketches/Concepts and Unseen Art
Hey! This is a neatly organized PDF with 44 pages of content of my artwork. You will find concept art and sketches of pieces I have posted and finished along side the finished versions. There will also be art not posted anywhere else, but here. I also talk about my thought process, original ideas, and give some advice on how I work. This PDF is full of lots of neat stuff and I hope you will enjoy it! The support is greatly appreciated.
You'll get a 9.1MB .PDF file.
More products from SauceGhost's Gremlin Goodies