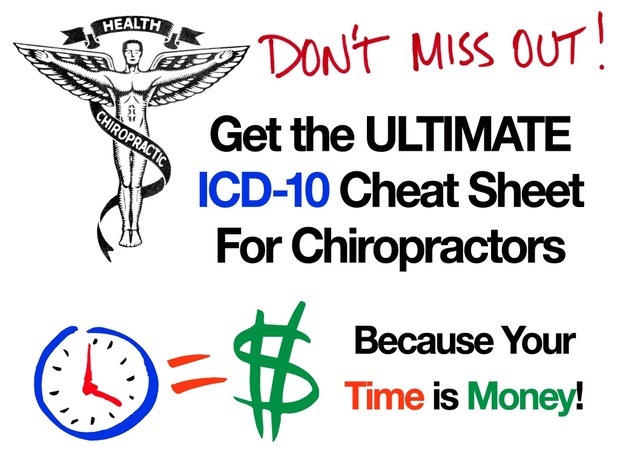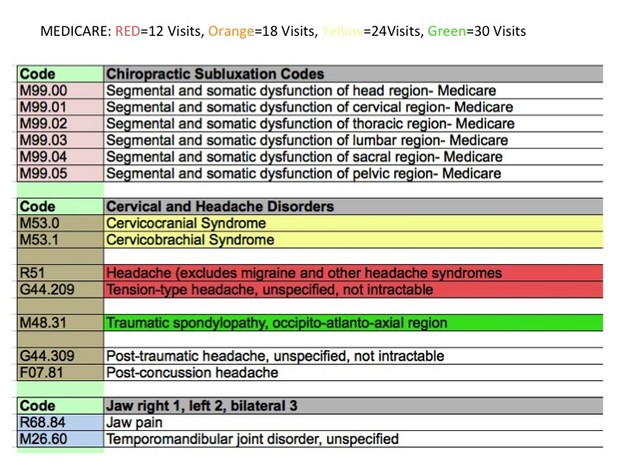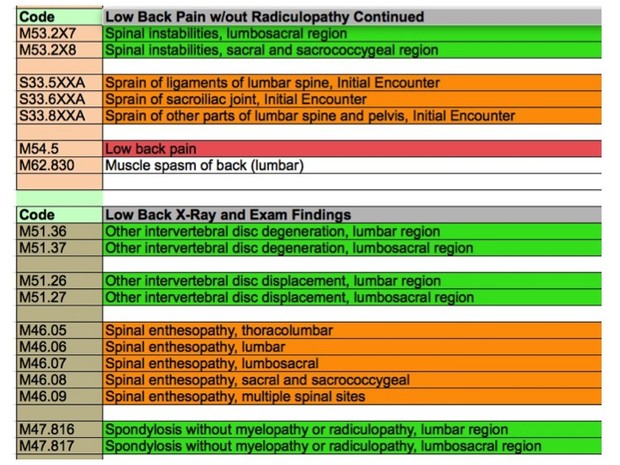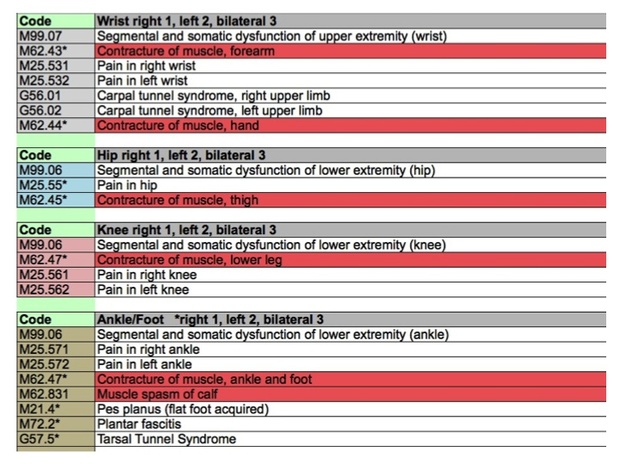 The Ultimate ICD-10 Cheat Sheet For Chiropractors (Updated 7.24.2017)
The Ultimate ICD-10 Cheat Sheet for Chiropractors
Due to changes in the codes I updated this product on July 24, 2017.
Hey Doc,
Dr. David Bohn here and my big announcement is that you can get your hands on my Ultimate ICD-10 Cheat Sheet for Chiropractors and improve your coding and reimbursement right now...
Maybe you're asking yourself (and me): "Dave, but why should I care"?
Well, if you enjoy getting regular checks in the mail from 3rd party carriers and Medicare then this is going to be a tremendously helpful resource for you to help you do just that.
I'm a bit tired this evening after spending the past weekend updating this easy to use list and that brings up a great point... You know, I'm over 50 now. I don't like to admit it, but after 28 years of practice I don't have as much energy or patience as I did when I was younger. Maybe you can relate.
Time is precious.
Energy is scarce.
The biggest value that I'm hooking you up with, with this Ultimate ICD-10 Cheat Sheet for Chiropractors, is that I'm saving you a lot of PRECIOUS TIME.
I don't know how much your time is worth per hour, but this ICD-10 Cheat Sheet for Chiropractors will save you dozens or maybe even hundreds of hours that you DON'T have to spend researching and learning the most effective billing codes.
I've done all the hard work and research for you -- figured out everything, triple checked it with my team and billing manager, given you all the exact coding, my special color coded chart layout guides you to the codes that will get the highest visit approval with easy big print so you won't be straining your eyes.
It's just going to make the transition to ICD-10 much easier and less stressful and may even help you increase your bottom-line (usually in a few minutes).
It comes as a PDF file and you can print as many as you need for your practice. No reason not to get it. It's color coded so you can easily select the codes most likely to get your care plan approved.
Just print out the pdf file and you are ready to go! If you don't have a printer, take the file to your local Staples and have as many copies as you need printed and bound. Questions? Call me at 3017773710
P.S. (Hot off the presses)
Here is the easy version of the proposed changes to chiropractic coding that was just released:
NGS determined that chiropractors should not be restricted when diagnosing their patients using the new ICD-10 codes, with the single exception of maintaining the subluxation code as the primary diagnosis.
To make this change NGS made the decision to remove any requirement to have a specific secondary or tertiary dx. With this significant change NGS removed a previous limitation, which resulted in the ability for DCs to use any of the ICD-10 codes that are relevant to the patient's condition. It is a very positive advancement for chiropractic in the Medicare system.
In summary: The only required ICD-10 code for Medicare will be the M99.0___ primary codes designated to represent the spinal level for subluxations. For any subsequent diagnosis, chiropractors may use any of the other relevant ICD-10 codes to properly describe the patient's condition.
Be sure to check out my other software products with FREE 30-day trials;
1.) ROF and X-ray Analysis Software: 
http://www.spinetechpro.us
2.) SOAP Note Software:
http://www.primo-practice-software.com
3.) CRMA Ligament Analysis Software:
http://www.drmatech.com
You'll get 1 file (94.5KB)
More products from David Bohn. DC