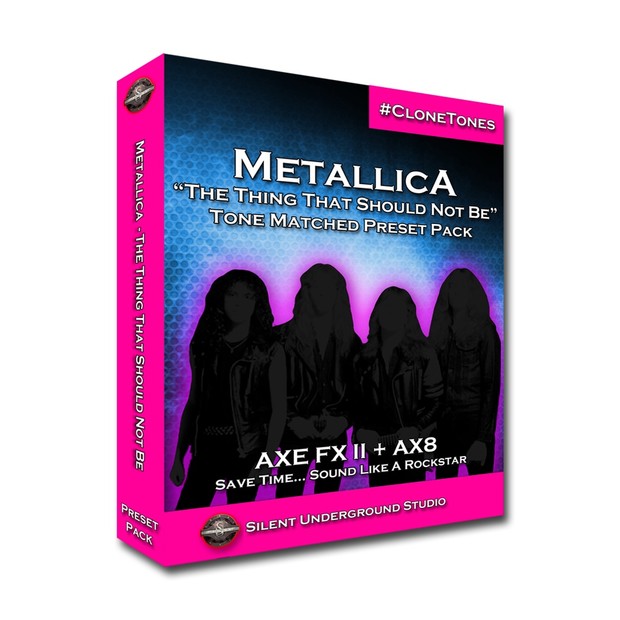 Metallica - The Thing that Should Not Be (FAS)
The Thing That Should Not Be PRO Preset Pack
4 Tone Matched Presets for the AXE FX II and AX8


Band - Metallica



Song - The Thing That Should Not Be



Album - Master Of Puppets


Setup - Direct Recording / Straight to PA / FRFR



Why Go Pro?
The Pro Preset Packs use Tone Matched Cabinet IRs NOT the internal "Tone Match" block. This creates a much closer Tone Match and also allows for STEREO presets to be made as well as the advantages of using the "Cab' block like: room mic bleed / motor drive / pre-amp distortion etc...
What You Get:Presets:


Bass


Intro Acoustic


Rhythm


Solo


Cabinets:


Acoustic Intro


Bass


Rhythm L


Rhythm R


Solo L


Solo R


Disclaimer:
 Please first know HOW to use your hardware / software BEFORE purchasing our products. They are made to work in any standard AXE FX II and AX8 setup without the need for additional external processing. No refunds are given on digital products.
You'll get 1 file (2.3MB)
More products from Silent Underground Studio