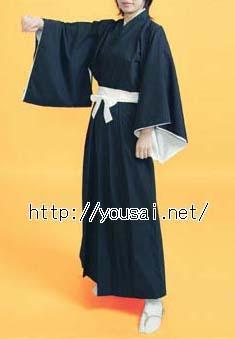 Jinbei Sewing Pattern, Tdaditional Japanese Shirt
It is easy even for beginners!
Just sawing almost straight everything and complete!
Size for Women height 170cm~ Bust till 100cm all free size.
For more bigger size is easy too.
http://yousai.net/nui/jinbei/jinbei1.htm
All full color and easy to see both sides.
There also tutorial(movie) You can start easily!
This paper pattern is download date.
You have to install the Zip software(archiver) and an Adobe Readeror.
Both software is cost free.
* Please test these data before the purchase by all means.
http://yousai.net/downloads/komono/marumati.zip
*Pattern only for top in this kit.
For bottom, please use [Hakama pattern]
You can use this pattern for many other cartoon character's costume as long as this kimono style. Of course you can arrange and make halloween costume to many events.
You can check details always from our website
http://yousai.net/nui/jinbei/jinbei1.htm
Note:
*Please make sure when you wear kimono, Left side come on top on right side. ( see photograph)
When right side come outside, it is how dead person wear kimono, it is not a good thing, please be aware when you wear kimono.
You'll get a 314.2KB .PDF file.
More products from Usako