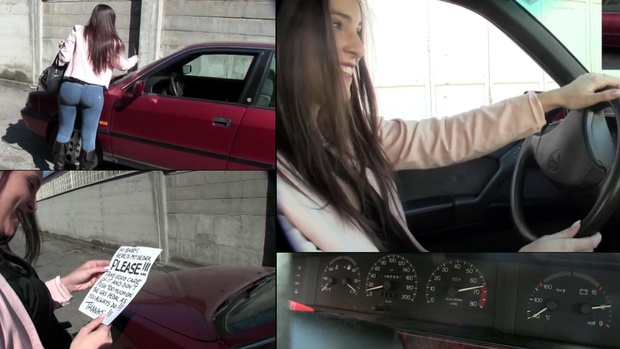 150 : Miss Iris punishes her friend's Lancia Dedra

Hi baby! Here is my Dedra, PLEASE!!
Take good care of it and don't push too much on the gas pedal as you always do!!! Thanks!!"

This is the message that Miss Iris's friend wrote her. He is in vacation and she left the car to Iris, hoping that she will not rev the little car too much!

He even wrote a message to remind Iris to take care of the poor old car, but Iris has other plans....

Iris quickly gets in the car, turn the engine on, and she says to the car: "Now that we are alone it will be a secret between us two!"!

She revs the car hard, so the engine can warm up quickly, and because she loves the sound of the engine! She use the handbrake and she pumps on the accelerator making the Lancia Dedra screaming for mercy !

After she made the car understand that she is in control of the car and not the opposite, she goes for a sexy drive while keeping the revs up, she makes some burnouts on the first and reverse gears and … she has so much fun !!

After some minutes she takes off her boots and wear a pair of flat sandals to feel better the pedals and ... the torture continues !!
You'll get 1 file (550.1MB)