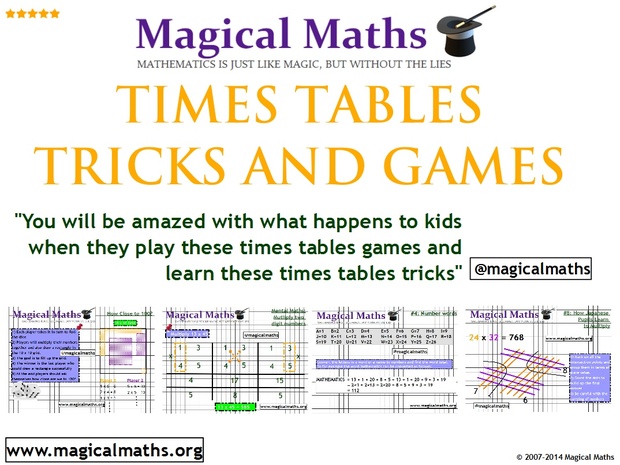 TOP TIPS, TRICKS & GAMES TO IMPROVE YOUR MATHS TIMES TABLES SKILLS
WE ARE PROUD TO OFFER ALL OUR CUSTOMERS A 24 HOUR 'NO QUIBBLE GUARANTEE'. THIS ALLOWS YOU TO GET A FULL REFUND IF YOU ARE NOT COMPLETELY SATISFIED WITH YOUR PURCHASE.

"You will be amazed with what happens to kids when they play these times tables games and learn these times tables tricks and cheats"

This is the #1 best selling eBook on the site which would be an asset for any teacher, parent or educator. The book shows some of the best methods around the world to engage kids into learning and developing their times tables skills.

Exclusive content includes the famous "How Japanese Pupils Learn to Multiply" and "The secrets of learning your 13-20 times tables"!!

Why not give it a try, this eBook could change the way your kids see Maths forever!
You'll get 1 file (3.0MB)
More products from Magicalmaths.org