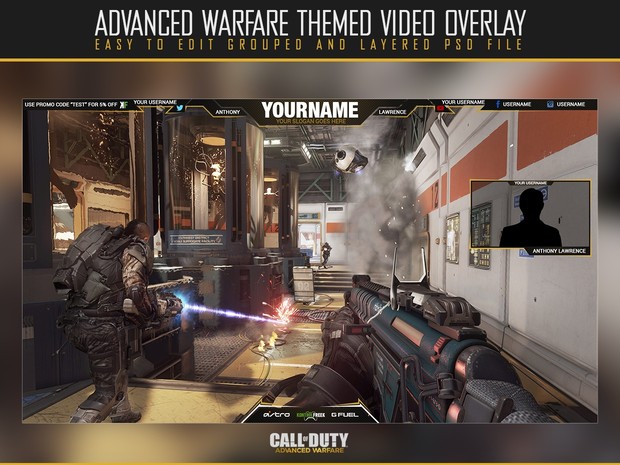 Advanced Warfare Video Overlay
Full customisable overlay themed on Advanced Warfare.
Larger view can be seen here -
http://i.imgur.com/ACA3jiS.jpg
*No Refunds
*No Selling or Sharing of any kind unless have rights from myself.
__________________________
*** This is a premade product which was created on Photoshop CS6 which you will be editing yourself.
Minor photoshop knowledge is needed but if you do have any problems then you can always tweet me @GraphicWizard_ and I will be on hand to give you some tips & try to help guide you through the best I can.
You'll get 1 file (14.7MB)
More products from Graphic Wizard