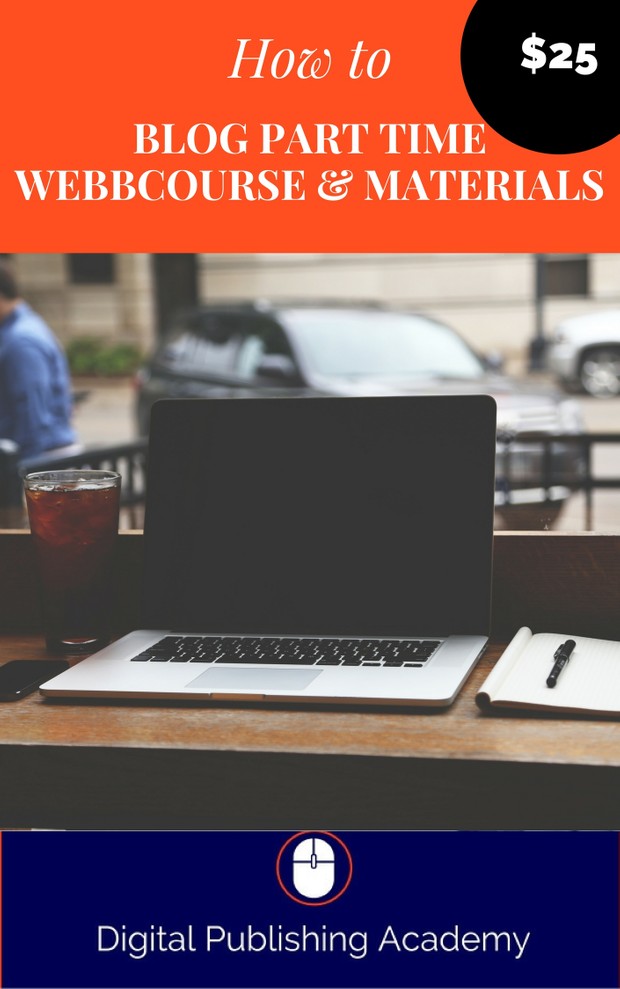 How to Blog Part Time Webcourse
Blogging is a way to share ones thoughts on a certain topic or topics, to chronicle an experience or connect with others across the globe on a shared interest or passion.
There are an estimated 152 million blogs worldwide. Among them are several niche blogs with everyone jockeying to make a name for him or herself and to stand out.
It would seem that it is virtually impossible to truly add one more voice to a saturated market, but you can.
This Course is For You If You:


Need inspiration and ideas on how to separate yourself from the pack.Feel like your blog gets lost among the hundreds others out there in its niche.




Struggle to build an audience of repeat visitors and a community of followers.




Are looking to find your authentic voice in your writing but having a tough time and would like some guidance?




Are thinking about starting a blog but are unsure that there is room for one more blog.




Would like to know the tricks of how to stand out in a crowded field.




Need a firm reason or reasons on why you should even bother launching a blog when there are so many out here already.


 This Course will Teach You



The solid reasons why there is still room for your voice in the blogging field.




Concrete tips on ways to stand out. 




Suggestions on how to grow a community of followers interested in your voice and contribution.


You'll get 1 file (412.1MB)
More products from Digital Publishing Academy