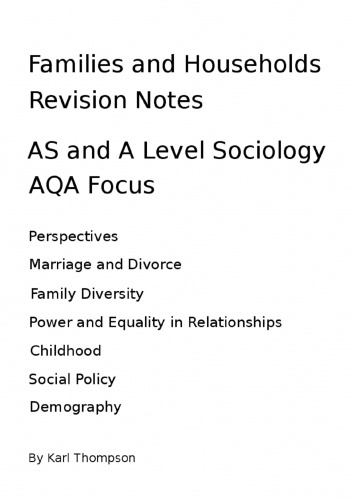 Sociology Revision Notes - Education, Research Methods and Families and Household
Sociology revision notes covering the AQA AS sociology syllabus and the first year of the A level syllabus (the content is the same). 

The zip file contains three word compatible documents covering the entire contents of the education, research methods and families and households topics.

These notes are really desgined for teachers, so you can tweak the content as you see fit. 
You'll get a 206.4KB .ZIP file.
More products from Revise Sociology