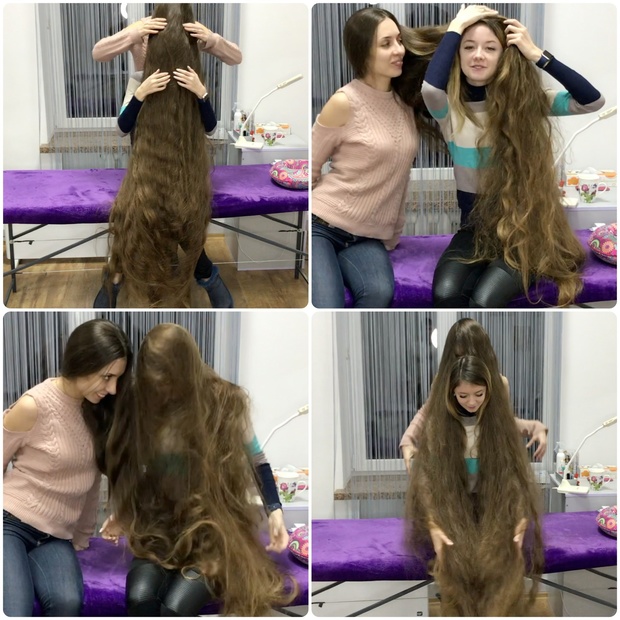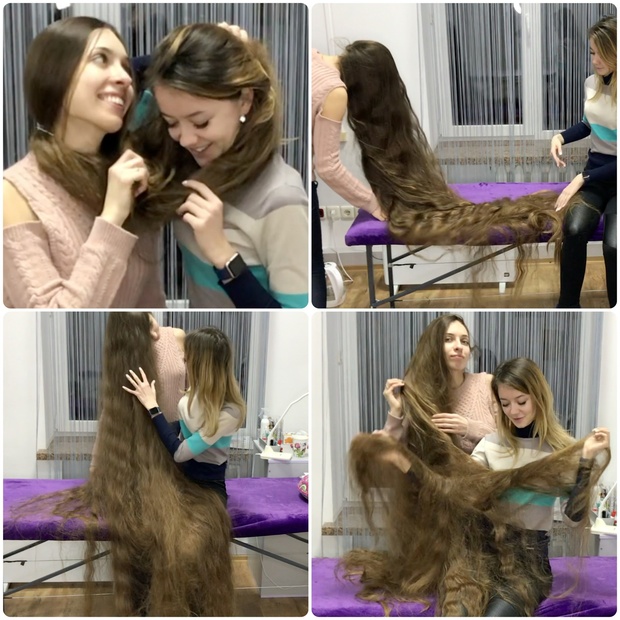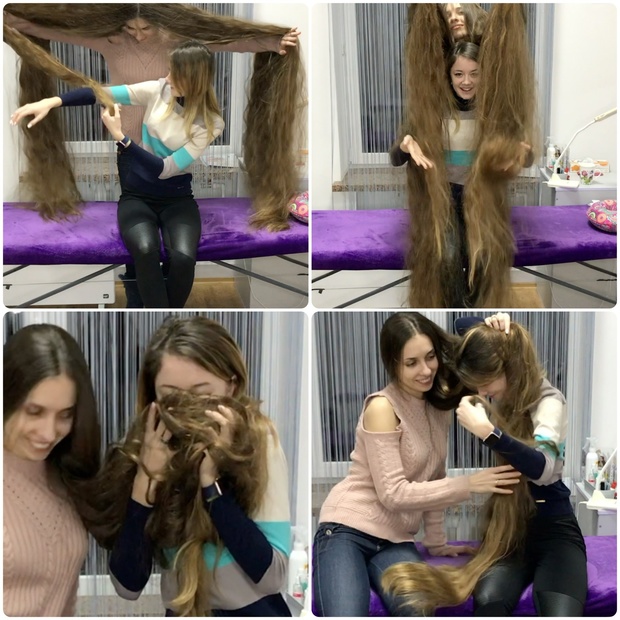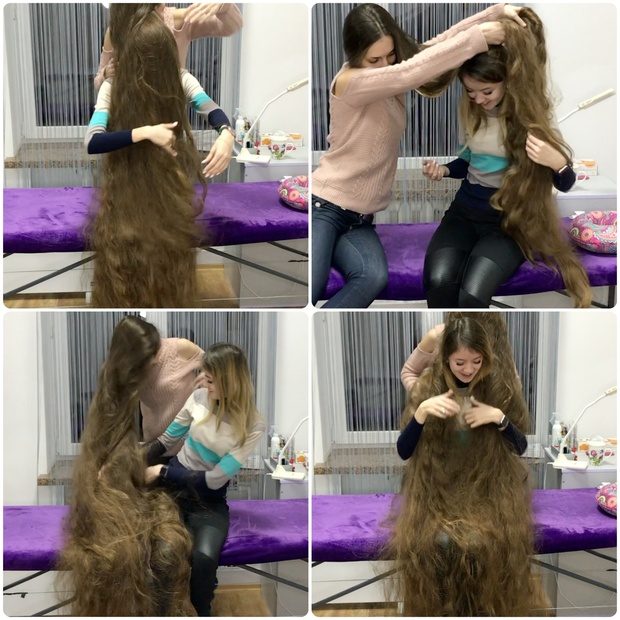 VIDEO - Rapunzel´s friend 2
Preview: 
https://www.youtube.com/watch?v=Vj4csXcPf4U
We received a request where a big supporter of us asked if we could make a video where two ladies, two big long hair enthusiasts could play with hair, almost "bathing" in hair, having a lot of fun, showing everything you can do with it and how fun it really can be to have such long hair, to once again prove that all the patience and hard work i worth it. It also had to contain that the long hair model is completely covering the other long hair enthusiast with her hair, in other words, this takes a LOT, and we mean a LOT of hair.
What´s the first model we were thinking of? No hard choice, one of the best models within long hair modeling, and one of our top models which people really love so much - Alena.
We usually introduce our models in our video description, though many people know a lot about the models from before, and we do this to get new customers/people to get to know the model, since we always get new fans, supporters and customers.
However, we will leave it for this time, and just let you get to download the video as fast as possible and enjoy it, because this video is amazing and you will have to watch it to understand what we mean.
Alena´s friend is a very beautiful, young amazing woman, and she does not have long hair herself yet, but Alena is for sure a big inspiration for her, and she has gotten to love super long hair very much lately, and she is a true enthusiast.
Alena asked if she wanted to come over to play with her floor length hair for a new cute and funny video, being completely engulfed and draped in her hair, and she did not answer no, she went straight to her.
She is smelling her hair, lifting it, running her fingers through it, bathing in it, stroking it with her arms to feel how healthy and silky it is, and her hair is so healthy which is a big inspiration to her on why everyone should have a healthy diet, and it also looks like Alena is almost "forcing" her to be covered by all her hair sometimes, which is really funny.
All in all, this is a fantastic video with two amazing people, including the princess of long hair, as well as being a super cute and funny video.
Everyone needs this video!
This video is over 10 minutes in length.
If you buy this video within the first 24 hours, you will get a discount of 20%!
Discount code: discount
You'll get 1 file (1.4GB)
More products from RealRapunzels