Georg's INKTOBER Set: 45+ INK BRUSHES & MARKER for Procreate 4
Here's a collection of amazing new Procreate ink brushes, pigment pens, and marker brushes! 
As part of my Inktober 2017 Brush Challenge, I created, tweaked, and optimized a brand-new series of different inking brushes, pens, and markers using the awesome new features of the latest Procreate 4 update. 
45+ Ink Brushes for Procreate 4
ASHLEY WOOD marker
BARKS WET
BARKS HARD
BARKS SHARP
BAS MARKER
BLEEDING EDGE
BOZO FLAT (NEW)
BRUSHY INKER
CRUDE INK
EDGY INKER (NEW)
ELDER SKETCHERMAN (based on my famous ELDER 3.0 pencil inker)
ESTRAGON WET (updated 4.1 version)
FANCY EVIL
FAT EDDING
FRANQUIN MARKER
GEYSIR INK (NEW)
HARD JAGGED
HARD OVAL
HARD ROUND
HARD TRIANGLE
HOOVER INK
INK-A-GOGO
INK-A-LICIOUS (different versions incl. azimuth on/off)
INK-A-THON
INK FLICKS
INK SPRINKLE
KIRBY DOTS
KIRBY KRACKLE
KIRBY DARK MATTER
JOE INKER
KAFKA INK
LAUREL BRUSH
MANGA CHISEL
MEGA INKER (in 6 different versions)
NICE EDDY
OLD PENTEL
OLD TOWN (NEW)
ROCKWELL
SABLE
STRAY CAT
SQUARE
SUMI-E CHISEL
THAI INKER (NEW)
WARREN INK
BONUS Brush: BAS SCHEL NIMBUS 4000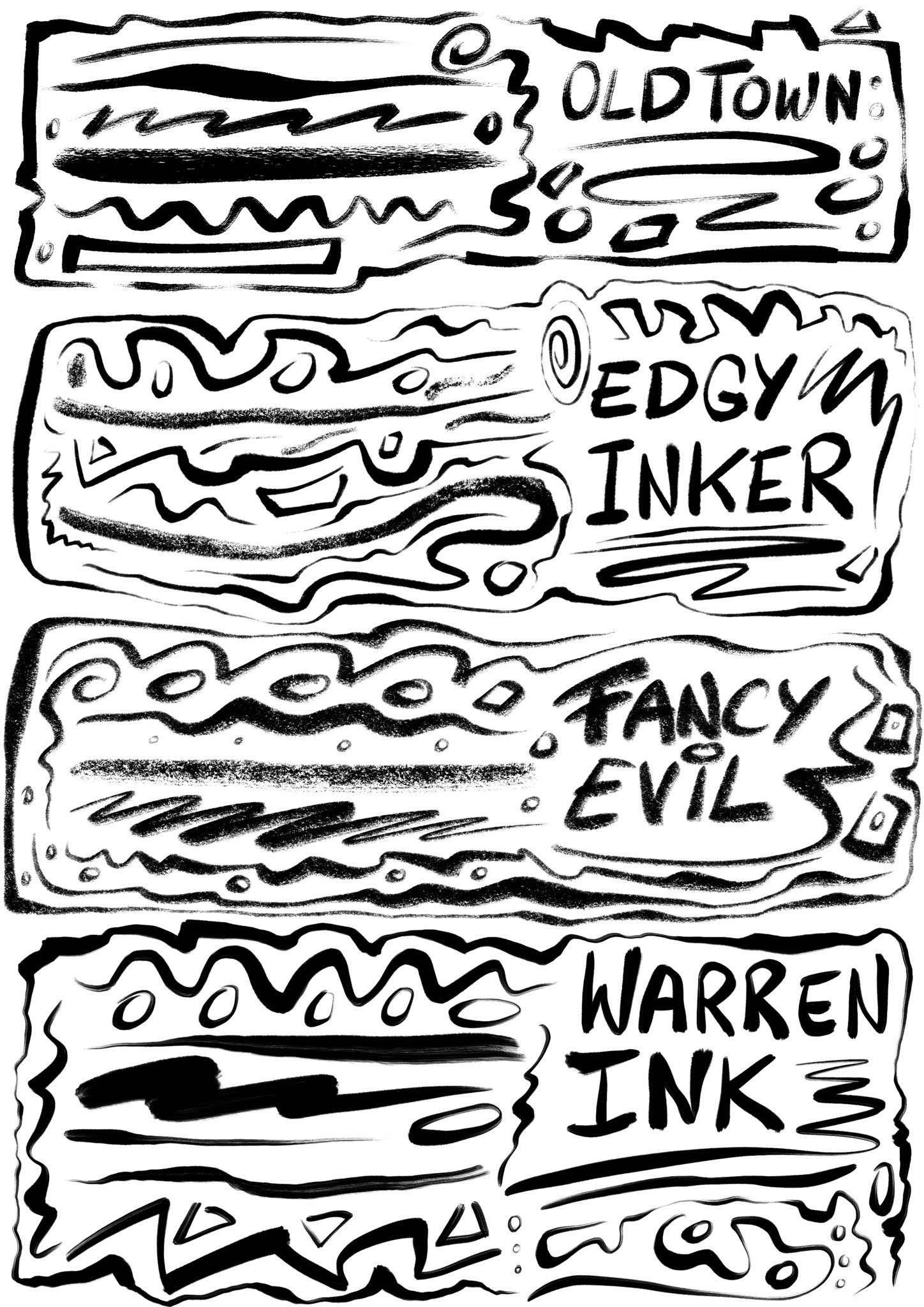 Demo strokes with some of my Inktober brushes
FREE Updates
During Oktober 2017, you'll get even more of my favorite Inktober brushes as regular free updates!
[update OCT-07-2017] Added MANGA CHISEL and SUMI-E CHISEL brushes
[update OCT-09-2017] Added BRUSHY INKER and SABLE brushes
[update OCT-13-2017] Added FANCY EVIL brush
[update OCT-17-2017] Added MEGA INKER P4.9 and P4.11 brushes
[update OCT-20-2017] Added FRANQUIN MARKER brush
[update OCT-21-2017] Added FAT EDDING brush
[update OCT-23-2017] Added OLD PENTEL and HARD OVAL brush
[update OCT-25-2017] Added BAS MARKER and KAFKA INK brush
[update OCT-26-2017] Added ELDER SKETCHERMAN, HARD TRIANGLE, and HARD JAGGED brushes
[update OCT-30-2017] Added 6 new and updated ink brushes and marker
[update NOV-08-2017] Added 9 new brushes incl. 3 KIRBY KRACKLE & DOTS brushes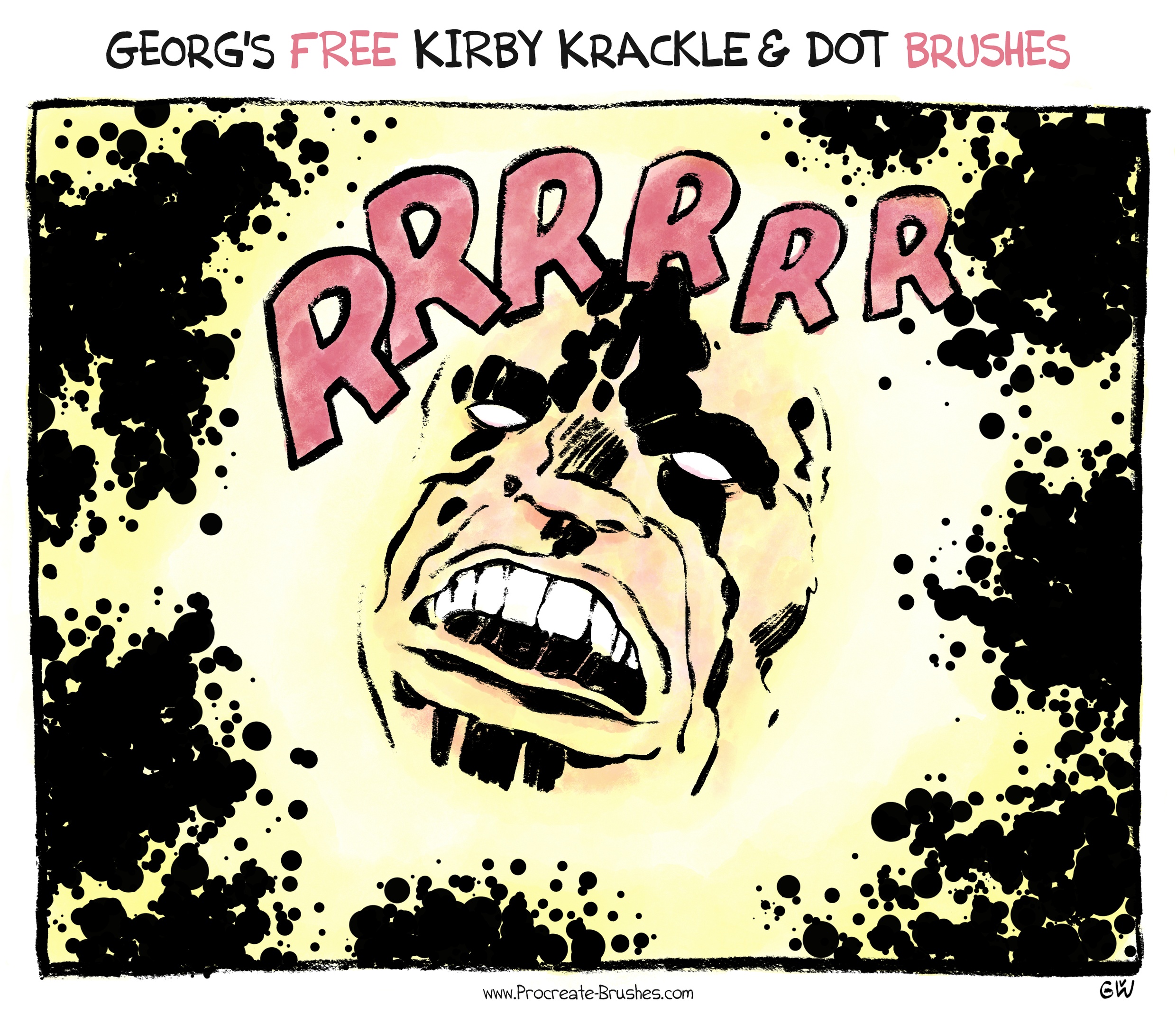 Tips & Tricks
Please check my http://procreate-brushes.com/tagged/FAQ and follow step-by-step tutorials for downloading and importing your new brush sets into Procreate.
All brushes can also be used as an eraser as well as smudge tool to achieve a consistent look & feel.
Choose normal, glaze, and wet paint mode to use them as ink brushes, markers or paint brushes. You can switch the brush render mode with three buttons in the "Dynamics" tab of the new Procreate 4 brush menu.
Adjust the amount of "Bleed" (hard edges) in the "Pen" tab of the brush menu to fit your canvas size, resolution, and inking style.
Remove grain or reduce jitter if you prefer a cleaner line art.
Adjust the streamlining setting (stroke correction feature) to fit your style.
Play with opacity, try out pressure, tilt and speed sensitivity to use the brushes to their full potential.
I hope you'll enjoy using the brushes as much as I enjoyed creating them for you!
Happy Inking! 😃
–Georg
To learn more about my 350+ brushes, swatches, and tools visit my brush blog http://procreate-brushes.com

Feel free check out sample images, demo videos, and customer reviews.
---
NOTE: The brushes are optimized for Procreate 4 (iOS App), but they also work with previous Procreate versions. A pressure sensitive stylus like Apple Pencil is recommended to take full advantage of the brushes, but not necessary.
$6
You'll get 1 file (58.6MB)
More products from Georg's Procreate Brushes