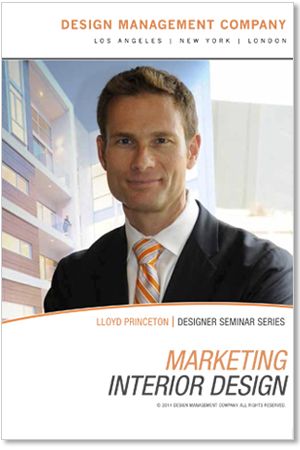 Marketing Interior Design
In part one of his Master's Class series, Lloyd Princeton lays the groundwork for identifying and marketing to your ideal, prospective client. Lloyd explains how to build targeted awareness of your interior design business and services through messaging and brand identity, by creating an effective website and blogging, as well as exploiting social media and pay-per-click advertising. Approximately 1 hr and 15 mins.
You'll get a 892.0MB .MP4 file.
More products from Lloyd Princeton