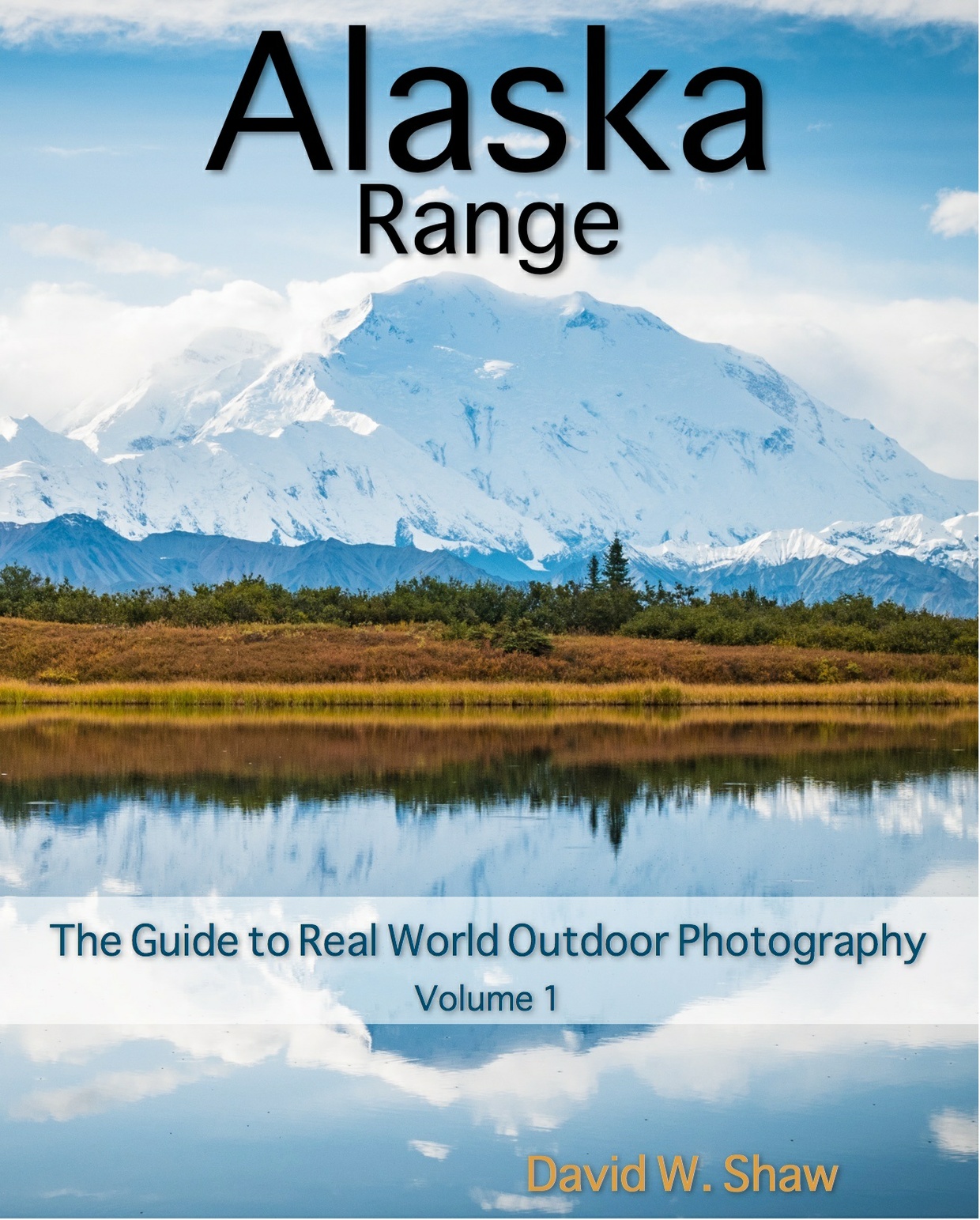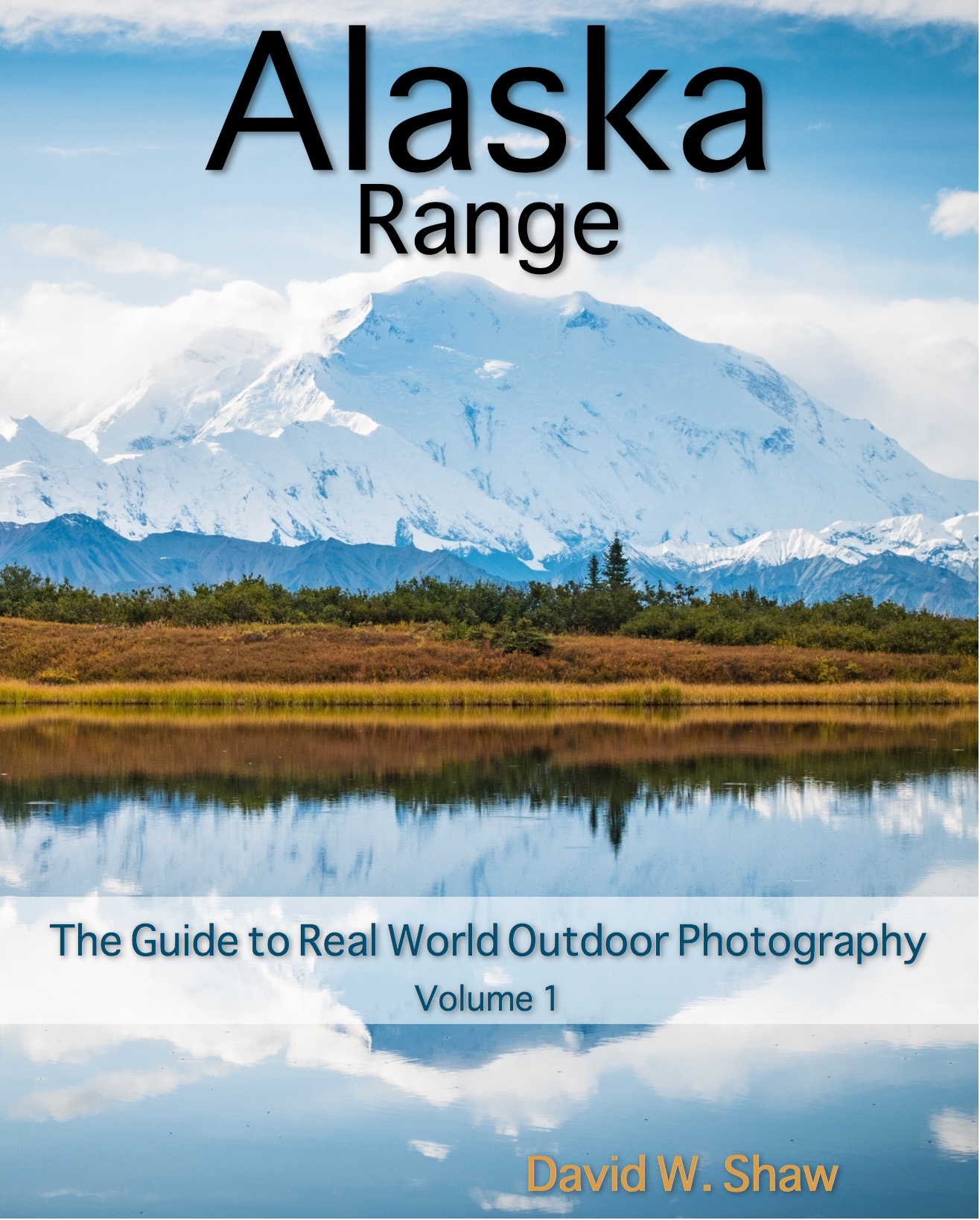 Alaska Range: The Real World Guide to Outdoor Photography Volume 1
Outdoor and nature photography is fraught with challenges. In "Alaska Range", professional outdoor photographer, writer, and workshop leader David W. Shaw shares images, stories, photo tips, and guidance from a single journey through the photographic landscape of Denali National Park and other areas in the remote mountains of central Alaska.

Many books about outdoor photography use images high-graded from hundreds of different expeditions, compiling the very best shots made under perfect conditions. That ideal, is unattainable for traveling photographers and this is not that kind of book.

Alaska Range, and other titles in the Guide to Real World Outdoor Photography series, relate the experiences of an actual professional shooting with limited time, and in not always ideal conditions. In other words, this ebook is about the images we can create, and how to make them, no matter what nature throws at us.

A Note About Price: I've made this ebook available without cost, HOWEVER if you'd like to support what I do, and the effort I put into creating this, you are welcome to pay whatever you wish. Thanks!
You'll get a 134.3MB .PDF file.
More products from David Shaw