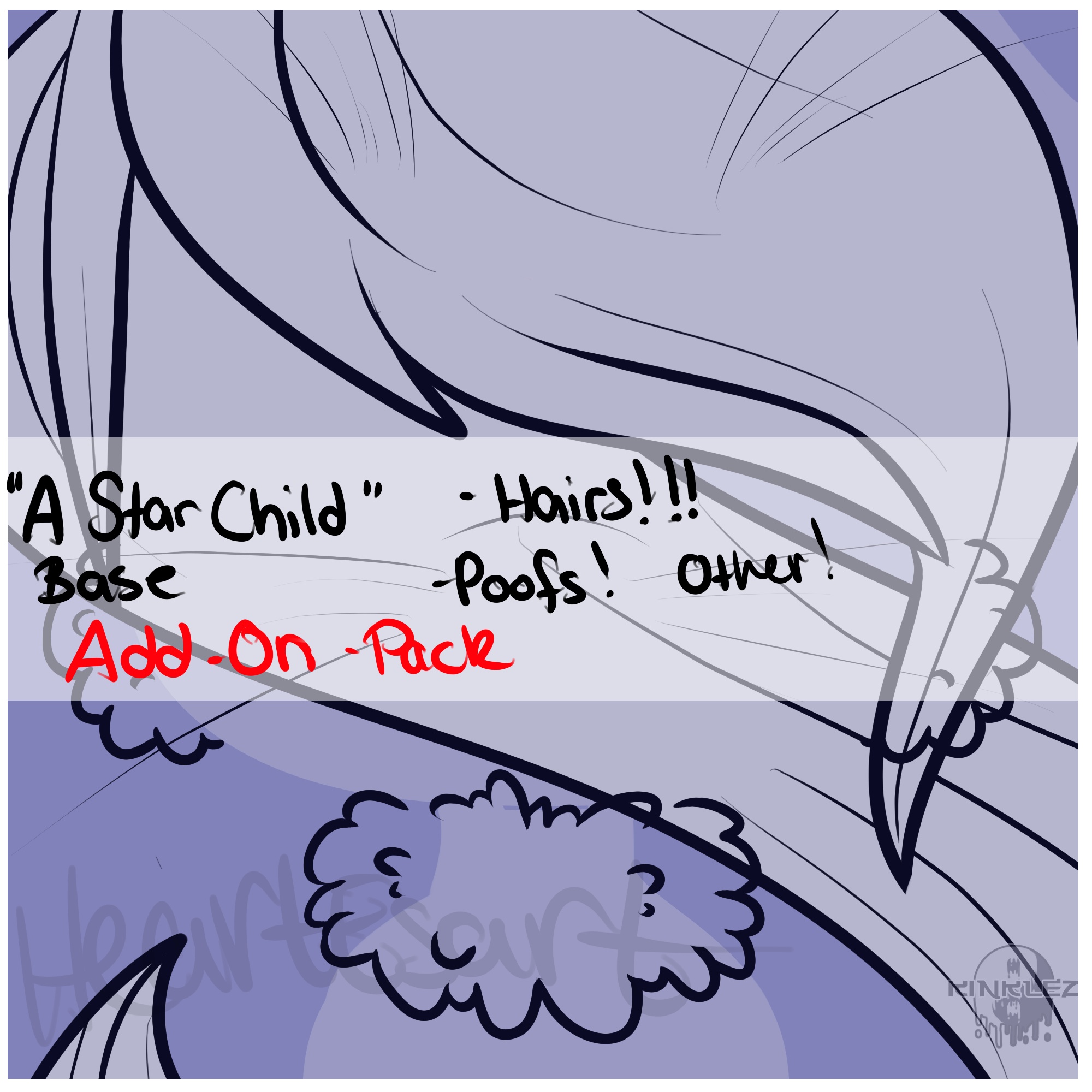 A Star child - ADD-ON PACK
There is def a Need for more hair for this base!Pre-Colored. You need Kinklez' Original Base for this!
You only need to copy n paste all the layers to the original and give them their own folders (so it wont end up messy) and you should be good to go!
Rules are the same as always

*~RULES ~*
*Always give proper credit.
*Do NOT claim this base as your own
*Do not resell or share the Basefiles.
*You can use this base for Commissions , Personal things and Adopts (YCHs aswell) (Fake currencies or real currencies)
*There will NO Refund!! Be SURE that you WANT it
*DO NOT 'Frankenbase' at all with my bases


Base Add-On /Art (c) Me (HeartEsart)

Deviantart/Furaffinity/Instagram/Weasyl/Twitter : HeartEsart
PLEASE LET ME KNOW IF YOU BOUGHT IT!
You'll get a 20.1MB .PSD file.
More products from HeartEsart