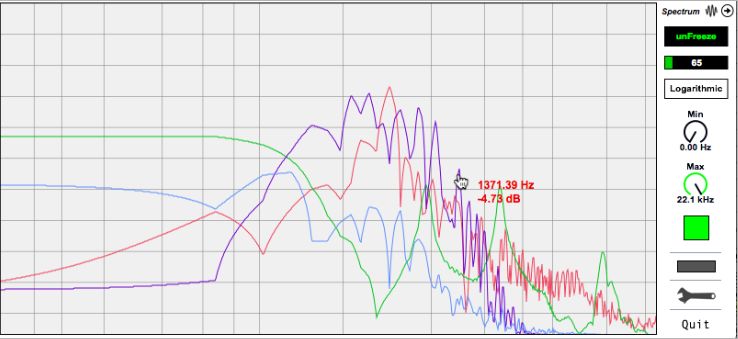 Spectrum Analyzer S8 (Standalone)
Spectrum Analyzer S8 is a multiple-track real time spectrum analyzer. It lets you visualize the spectral content of 8 stereo tracks simultaneously. It works in different ways. That is, via analog or digital inputs, virtual cables or ReWire protocol.You can use it as a frequency overlap detector and actually see which part of the spectrum each instrument uses. The ideal solution for mixing.
You'll get a 31.0MB .ZIP file.
More products from Kevin