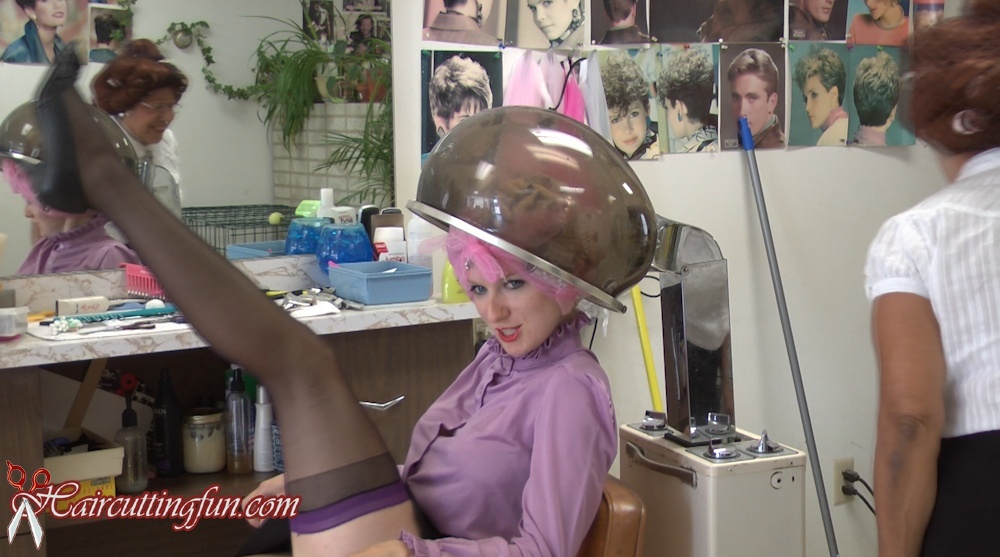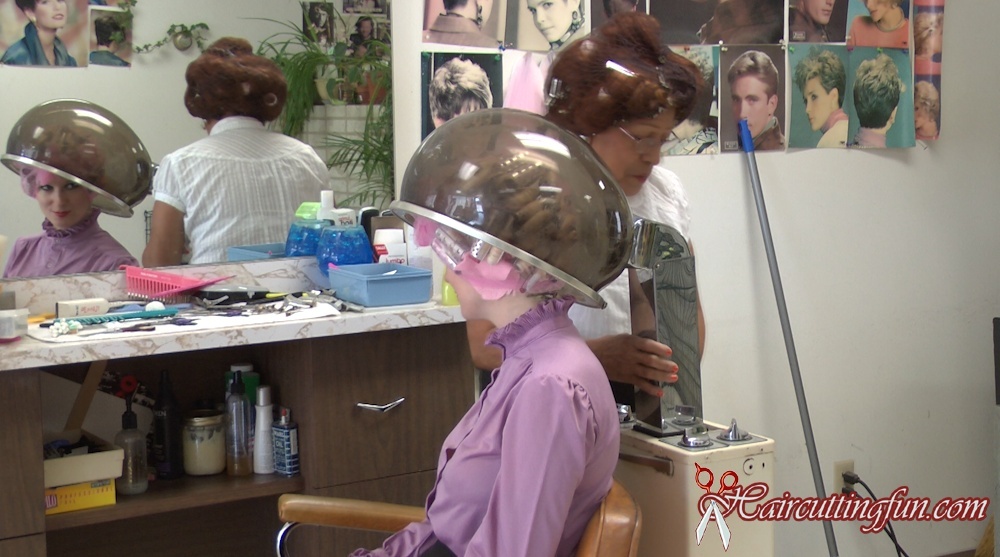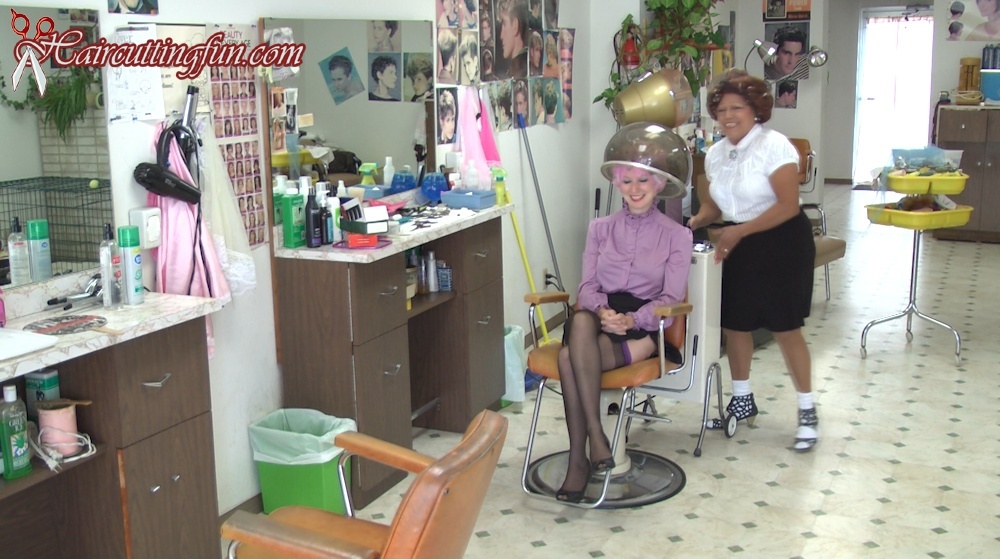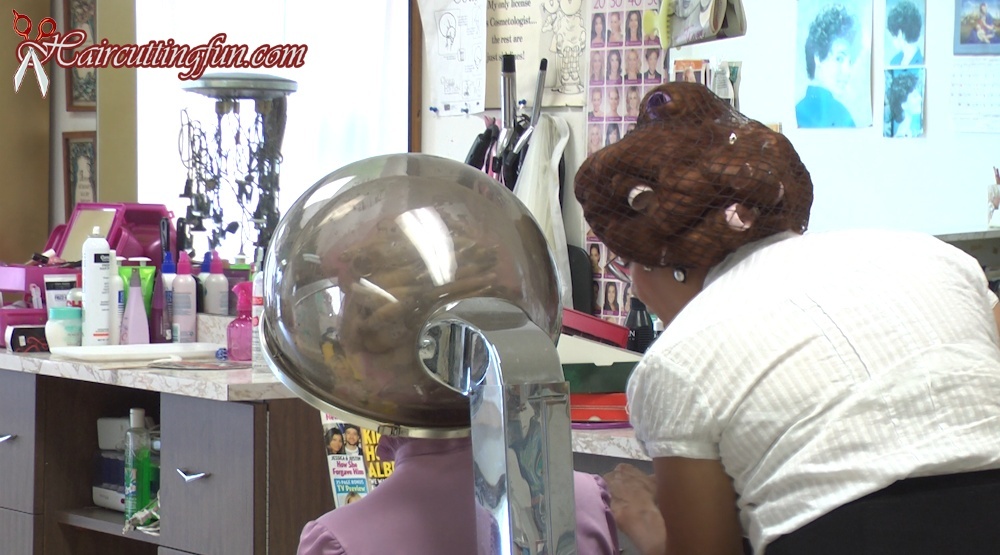 Kat Under Hair Dryer with Hair in Tip Top & Other Metal Curlers - VOD Digital Video on Demand
If you like long times under the dryer, you'll enjoy this video. Kat's head, covered in 1950's Tip Top curlers and other metal curlers and a hairnet, takes a sit in the salon chair at the beauty salon. Carmen places felt pads over Kat's ears and she sits under the dryer for 45+ minutes. During this time, Kat chats with Carmen, drinks tea, and looks at gossip magazines and hair magazines. She also poses a bit while in the chair. The video ends when Kat's hair is dry and ready for the comb out. The comb out can be found in Kat's Tip Top & Other Metal Curlers Set and Comb Out video.

Duration: 51 minutes, size: 1920x1080, format: .wmv.
You'll get a 589.2MB .WMV file.