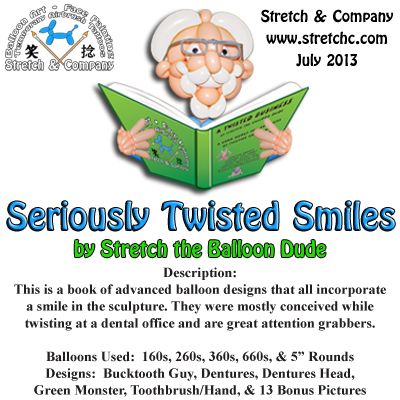 Seriously Twisted Smiles
Seriously Twisted Smiles is a book of advanced designs that all incorporate a smile in the sculpture. They were mosly conceived while twisting at a dental office and are great attention grabbers.

In this book you will learn the following balloon designs: Bucktooth Guy, Dentures, Dentures Head, Green Monster and Toothbrush in Hand. There are also 13 bonus pictures of other smile related sculptures to give you some more twisted ideas.
You'll get a 4.1MB .PDF file.