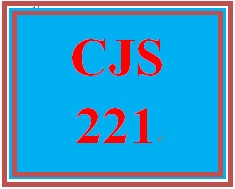 CJS 221 Week 5 Contemporary Cultural Diversity Issues Presentation
Entire Course Link
https://uopcourses.com/
https://plus.google.com/u/0/108200033792883877670/posts/dWT4sDYbQKM
 CJS 221 Week 5 Contemporary Cultural Diversity Issues Presentation 
Address the following in your presentation:   
The criminal justice system's response to the public's perception of ethnic and gender bias  
Whether the criminal justice system discriminates against any group  
A contemporary issue or event related to each of the two topics to support your arguments  
Include detailed speaker notes.
Format your presentation consistent with APA guidelines.
You'll get a 674.3KB .PPTX file.