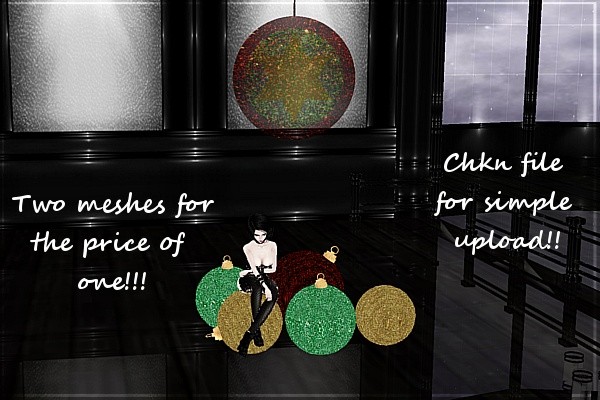 Holiday Deco Meshes!!
Both meshes are Chkn files for easy upload meshes come already textured and ready to submit!!Great for the festive holidays and both are for one price!Resale from VickyFab and general rules
apply.No
reselling or claiming under  ANY circumstances.
I understand some people do not understand what these are so I will have to start putting it simply.THIS IS AN IMVU MESH ONLY NOT A TEXTURE FILE.
You'll get 1 file (1.6MB)
More products from DarkDeviL