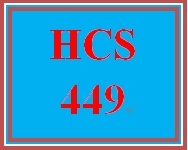 HCS 449 Week 1 Phoenix Career GuidanceTM Dashboard
Entire Course Link
https://zh.scribd.com/document/340327850/Uop-Tutorial
 HCS 449 Week 1 Phoenix Career GuidanceTM Dashboard 
As you complete your final course in the Bachelors of Science in Health Administration (BSHA) program, it is important to consider your future. The University of Phoenix offers a career guidance dashboard that provides an abundance of resources, tutorials, and search engines for the next step in your life. You will use this dashboard throughout the course. If you have not used the dashboard before, use the Getting Started resource link.
Explore the Phoenix Career GuidanceTM Dashboard.
Submit a screenshot of your personal dashboard to your instructor.
Click the Assignment Files tab to submit your assignment.
You'll get a 239.0KB .DOC file.