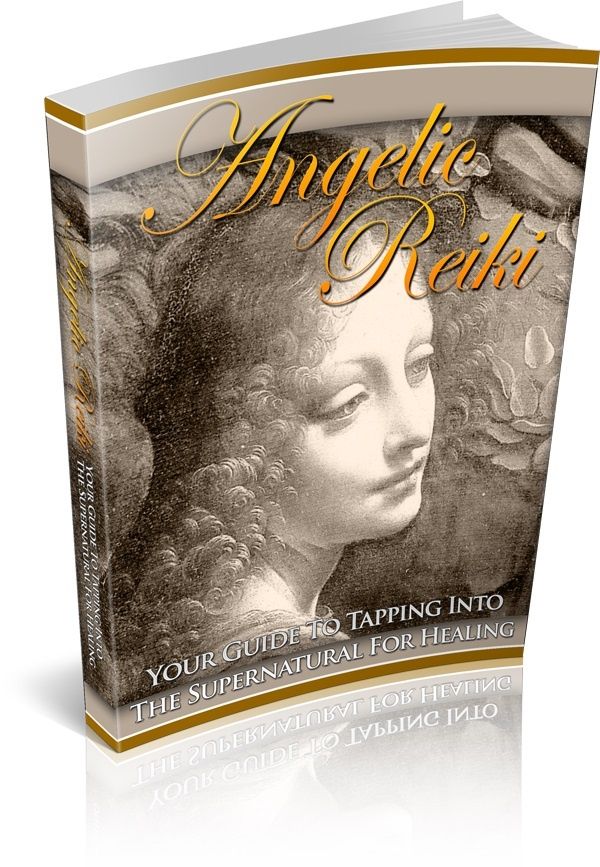 Angelic Reiki
Attention: What Is The First Essential Step For Supernatural Healing?

"Get Everything You Need To Know To Enter The Spiritual Realm Of Angelic Reiki!"

This Book Is One Of The Most Valuable Resources In The World When It Comes To Your Guide To Tapping Into The Supernatural For Healing!

"Introducing… Angelic Reiki!"

This powerful tool will provide you with everything you need to know to learn all about the basics of the world of angels.

As understanding the basics of anything is crucial to success, this is information that can be very valuable to you.

Who Can Use This Book?
- Internet marketers

- Network marketers

- Life Coaches

- Personal Development Enthusiasts

- Self Improvement Bloggers

- Web Publishers

- Writers and Content Creators

And Many More!


In This Book, You Will Learn:

*Angelic Reiki Basics

*The History Of Reiki

*The History Of Angels

*The Difference Between Reiki and Angelic Reiki

*How Does Angelic Reiki Energy Work

*And so much more!


Your License:

Personal use rights only. You can not resell this.


This book could be the most important book you will ever read. Make no mistake about it because if you do not equip yourself with the right knowledge, you will get into a LOT of trouble and waste tons of money (even more than the price of this book by 10 to a hundred times, in fact!)

Get this... it's yours for only $1.99.


P.S. You've got nothing to lose in this investment. You will only miss 100% of the shots you don't take. Don't make the same mistake of those who close this page and miss out on a tremendous opportunity!



You'll get a 733.9KB .PDF file.
More products from Smart Life Skills