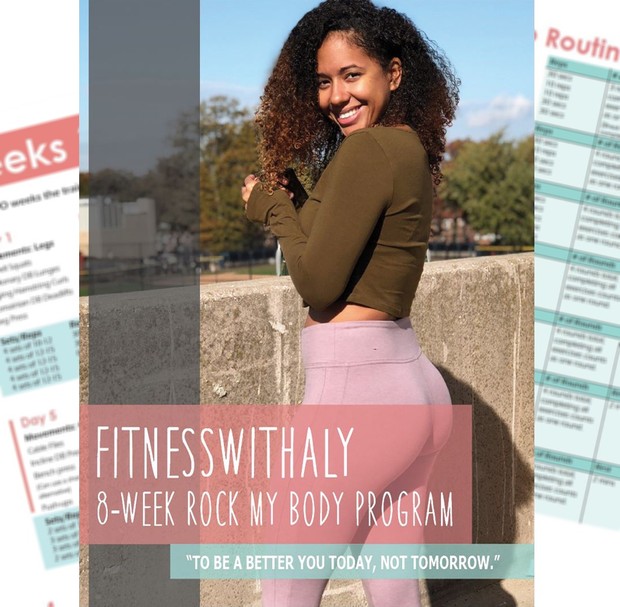 8-Week Full-Body Program
check-ins are currently closed. You can feel free to purchase the program to use on your own time and at your own pace. i will only provide email assistance if you request it from me.
Included in this program: 


8-weeks worth of weightlifting workouts targeting ALL muscle groups. 


A new training split EVERY TWO weeks. 


Informational demo exercise videos on a Instagram page dedicated for the program. 


Ab Routines + Cardio Regimen + 7 different HIIT Cardio Routines 


Training Manual (designed to explain the outline of the entire program, give advice on how to meal prep, choose healthier food options, track macros, and how to stay dedicated to the program) 


Cardio Manual (designed to explain the outline on how to follow the cardio portion of the program) 


Supplemental advice/recommendations 


One on one email assistance 


FB Support Group, designed to interact with each other, ask questions, share our thoughts and opinions with each other and empower one another to work hard! 


Gym equipment will be needed for this program.


You'll get 1 file (3.4MB)
More products from Fitnesswithaly