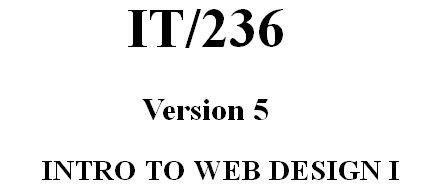 IT 236 Week 6 CheckPoint - Copyright Implications
**********************************************************
IT 236 Entire Course Link
https://uopcourses.com/category/it-236/
**********************************************************
Research and discuss copyright implications related to website development.
Write a minimum of 350 words discussing the implications of copyrights on the usage of content on a website.
Include how these implications may be overcome.
Format your paper consistent with APA guidelines.
Post your paper as an attachment.
Preview:
Copyright Implications Paper
Copyright implications are a very serious issue, not only in Website development but in almost anything we right, copy or print. In keeping with the topic we will only discuss the implication concerning Website Design.
You'll get 1 file (15.6KB)
More products from UopTutorials